Research/Access
The Archives is open by appointment only. Call 937-512-2319 before coming to the Archives.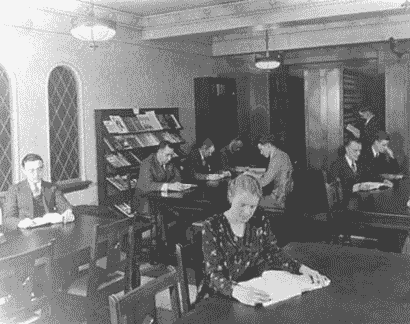 Researchers will be asked to read and sign the Archives' rules below before accessing records.
Archival material can only be used or removed from the Archives by representatives from the office of origin of the materials.
Photocopies of Archival materials will be provided at the discretion of the Archivist. The Archivist reserves the right not to allow photocopying.
To prevent the permanent marking of historical materials, pencils are the only writing implements allowed in the Archives.
The Archivist reserves the right to require researchers to wear protective gloves (available in the Archives) while handling Archival materials. Oil from skin is very harmful to photographs.
Writing on papers placed on top of Archival materials is prohibited.
Do not change the order of files in boxes or documents in files. If this occurs by accident, inform the Archivist.
Do not reshelve books or research materials. Leave them on the tables to be reshelved by the Archivist.
Sinclair does not allow eating or drinking around archival materials or their storage spaces.
---
For more information, please email Records Management or call 937-512-2319.