Community Bands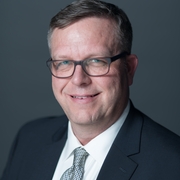 Community Bands are composed of woodwind, brass and percussion musicians from Sinclair and the greater Dayton area. Membership includes students from high schools and colleges, music educators, and instrumentalists from a wide variety of professions.
Rehearsals for Concert Band are on Monday evenings, and for Wind Symphony on Wednesday evenings culminating in a performance in Blair Hall during fall and spring semesters. Music selections include the best of traditional and contemporary literature for both the large and small ensembles.
Community Bands were organized in 1977 by Dr. Clarence Walls who served the Division of Fine & Performing Arts for 27 years, first as chair of music and then as dean. Dr. Kenneth Kohlenberg conducted the bands from 1987 to 2022. During the Covid pandemic, the community bands were paused, and the concert band met with a reduced number of members. Michael Berning will conduct the bands starting in Fall 2022.
The bands have drawn high praise from guest artists who have performed with the groups, including composers and conductors: Claude T. Smith, Robert Jager, Frank Ticheli, Jack Stamp, Mark Camphouse, Samuel Hazo, and soloists: Armando Ghitalla, Joseph Lulloff, John Kurokawa, Frank Kaderabek, Brian Bowman, Elsa Ludewig-Verdehr, Harry Watters, and Allen Vizzutti.
The Community Bands have commissioned and premiered works by Claude T. Smith, Steven Reineke, David Gillingham and John Parcell. The Wind Symphony has recorded two record albums on the Coronet label, two compact discs on the Mark label, and has appeared in concert at the Ohio Music Education Association state conferences.