Geography
Why major in Geography?
Geography is more than just locating places on the map. Geography is unique in bridging the social sciences with the natural sciences and provides a holistic insight into the world. It is an interdisciplinary science and provides an ideal framework for relating to other fields. This area of study might be for you if you are curious about places across the world, like to look at maps, are a problem-solver or a problem finder, like to work outside, try to see the big picture, and/or can adapt to technological change. Our student tends to be interested in the environment, climate change, wildlife, city planning, and technology (mapping, virtual 3-D, and drones).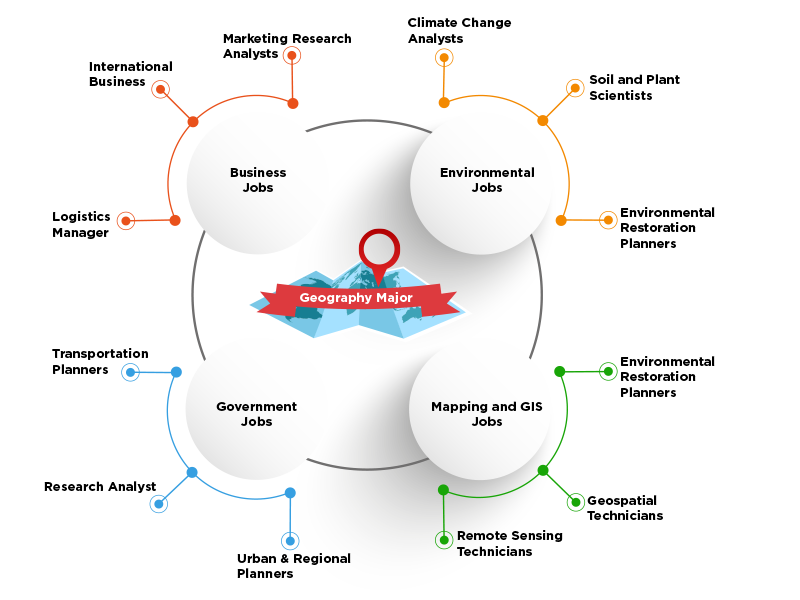 Learning that Sticks
What is learning that sticks? How can we teach in a way that students can carry learning with them as they navigate life? One way to deepen learning is to integrate projects into our GIS courses. Students in GIS have the opportunity to work with community partners to create map projects which can be used in local planning projects. We have partnered with organizations, including, the Dayton's Community and Planning Department, Five Rivers Metro Parks, and the Dayton Collaboratory to complete a number of projects, for example:
Walkability Study of Downtown Dayton
Mapping Ecological Corridors in Northwest Dayton
Dayton Mid-Century Modern Buildings and LEED
Economic Study of East Third Street
Walk Dayton Project
Dayton Neighborhoods Tree Equity Project
Geography/GIS Mission
Provide students with knowledge about the human and physical processes that shape our global world.
Foster understanding of human-environment interactions and sustainability.
Develop abilities of reason, collect and analyze data, synthesize information and draw conclusion and effectively communication with others.
Provide students with technology skills needed to study spatial relationship students for careers and productive citizenship through lifelong learning.
Provide students with opportunities to work on collaborative projects in the community and gain first-hand experience through internships.
Specialized Learning Spaces
Center for Applied Social Issues (CASI) Research Center is a computer classroom/lab in Building 12, Room 363 that supports the program/course outcomes of quantitative literacy in Geographic Information Systems and in Geography (GIS).
Available Programs