Theatre Department Productions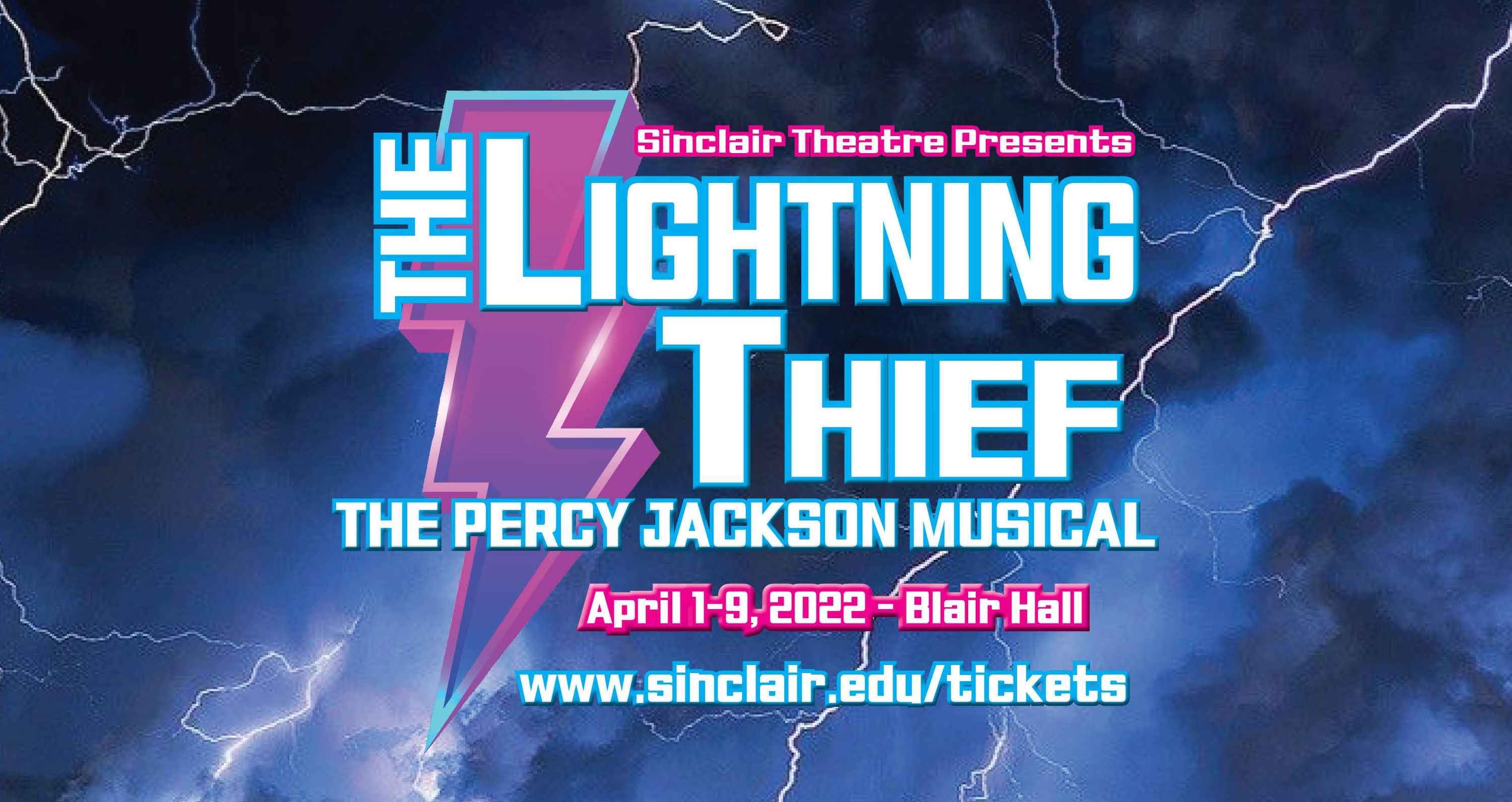 Sinclair Theater Presents:
THE LIGHTNING THIEF
The Percy Jackson Musical
April 1 - 9, 2022 - Blair Hall
Sinclair Theatre Productions
Ticket information online at:
---
Sinclair Theatre Department will present The Lightning Thief —The Percy Jackson Musical from April 1-9 in Blair Hall Theatre, building 2 on Sinclair's downtown Dayton campus.
This dynamic musical adaptation of Rick Riordan's bestselling book opened on Broadway in 2019. When teenager Percy Jackson discovers he's a demigod, he and his friends embark on an epic journey to find Zeus' missing lightning bolt and prevent a war among the gods. Written by Joe Tracz with music and lyrics by Rob Rokicki, this production is directed by Chris Harmon with music direction by Charles Larkowski and choreography by Jessica Eggleston.
Tickets cost $18 for adults and $15 for students and seniors. Available online only at www.sinclair.edu/tickets. Evening performances are at 7 p.m. with one Sunday matinee at 2 p.m. ASL interpreted performances on April 3 and 7. Student Madness Tuesday on April 5th offers $10 seats for all students.
Cast includes: Connor Gray as Percy, Trinity Rice as Annabeth, Ian Spraul as Grover with Athena Shurtleff, Tanner Henry, Emma Campbell, Colin Drayer, DeAngelo Powell, Issac Washington, Edith Sandstrom, Kamilah Noaks, Lizzie Salata, and Helen Grisez.