College for Lifelong Learning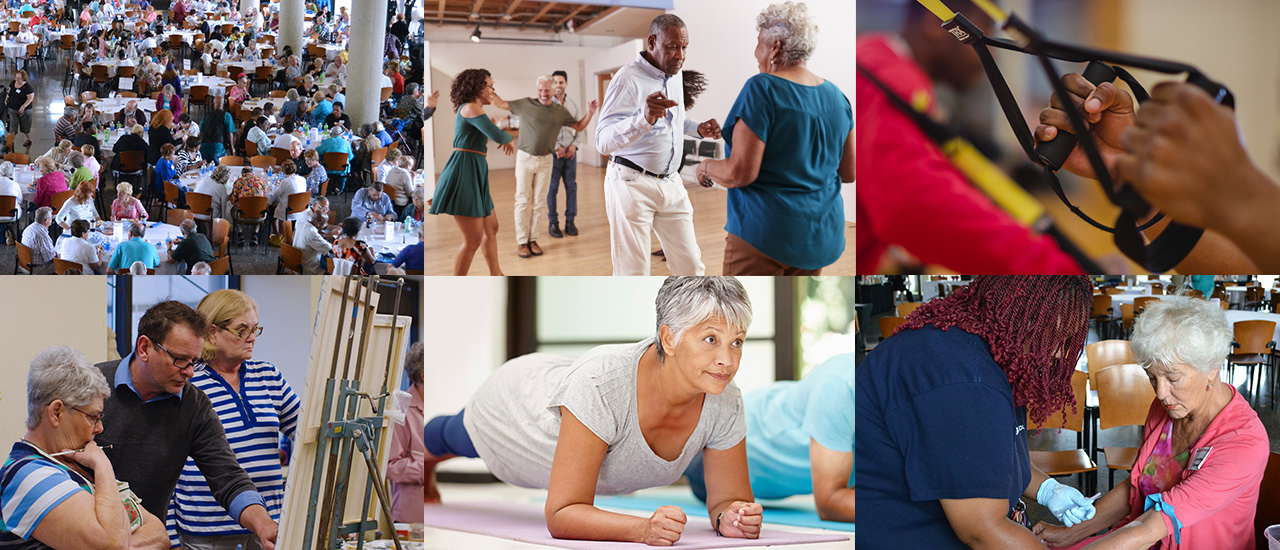 Message from the Coordinator:
As John Dewey once said, "Education is not preparation for life; education is life itself." The world pandemic we've been walking through turned our lives upside down. We've missed enriching educational classes, social interactions with classmates and instructors, and the meaningful routines we had established. But Sinclair Community College is dedicated to continuing College for Lifelong Learning as it is a treasured part of the greater Dayton community. Classes and locations will be limited as we monitor local COVID cases. However, we will be offering a greater variety of classes and additional locations as we move forward. Thank you for your patience as we begin our new journey together.
Respectfully,
Christopher Reeves
Our Mission
The College for Lifelong Learning is dedicated to developing a collaborative relationship with adults of the Miami Valley area to promote lifelong learning through educational, cultural, recreational and social opportunities that embrace diversity and service to the community.
Contact Info:
Building 10, Room 425
P: 937-512-2372
E: lifelonglearning@sinclair.edu
Hours of Operation:
In-Person
Monday - Wednesday:
8:30 a.m. - 11:30 a.m.
1:00 p.m. - 4:00 p.m.
Virtual
Thursday - Friday
8:00 a.m. - 5:00 p.m.
How to Register for College for Lifelong Learning Non-Credit Courses
---
Non-Credit Courses
Non-credit classes are offered each term in several subject areas. If you are interested in taking an art class, brushing up on history, or engaging in your favorite physical recreation activity, the College for Lifelong Learning program's non-credit course offerings are just for you!
Check the current schedule for the list of available classes; search for "non-credit" and you will find a variety of 6000 course options that meet your needs or download a copy of the Spring schedule here. Since everyone in class will be a lifelong learner, we can cover the material most relevant to YOU!
Each non-credit class carries a fee of $30 per 8 week course (A & B terms) and some classes may have an additional lab fee. Register in person or online during the complete registration period. Register early to ensure you get the class you want!
How to Register:
You may register to audit credit courses during the late registration period if space is available. Registration must be completed in person at any Sinclair location during the late registration period. Students 60 or older, or younger students holding a Golden Buckeye card, may audit a class with tuition waived. All other class fees must be paid by the student.
---
Workshops and Seminars
Are you hosting a workshop or seminar that you would like to offer or promote to Sinclair's College for Lifelong Learning community? Please fill out this form to have your workshop or seminar posted on our website!
All submissions are subject to an approval process before being posted.