Computer Science and Information Technology
The Computer Science and Information Technology department offers ideal preparation for careers in the rapidly expanding field of Information Technology. The department program emphasizes state-of-the-art technology along with the most popular programming languages and software. The programs use leading edge, competency based models designed to build critical skills to compete in the job market. Computer Science and Information Technology majors choose from seven areas of concentration that parallel current high demand technical specialties.
Why major in Computer Science and Information Technology?
Computer Science and Information Technology is one of the most exciting and dynamic fields in today's world. There are CIS programs to prepare you for exciting careers in various fields including: software and web development; managing and securing networks; cyber forensics; and, user support. CIS programs have been recognized for their excellence and our students are working today in challenging and well paying careers. In addition to acquiring highly valued job skills and earning industry recognized certifications, your CIS program can also prepare you to transfer to many different institutions to complete additional degrees.
Complex Concepts, Simply Put
Learn with Intro to Programming Tutorials, entry-level programming concepts at a non-collegiate level. Watch on-demand on our YouTube Sinclair CIS channel. Concepts taught in the videos support our CIS 1111 intro course comprehension entry-level programming languages.
This area of study might be for you if:
You want to be part of a challenging and dynamic career field
You want to contribute to the success of an organization by using today's technology
You want to be part of a high-performing team
You want to earn above average salaries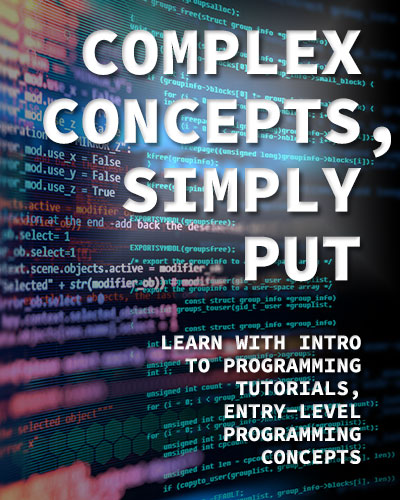 Available Programs
For program specific information click on the program below: