Mechanical Engineering Technology
What is Mechanical Engineering Technology?
Mechanical Engineering Technology is the application of engineering principles and technology to the creation of useful machinery or products. The coursework is less theoretical, and more application based with more lab experiences than a traditional mechanical engineering science degree.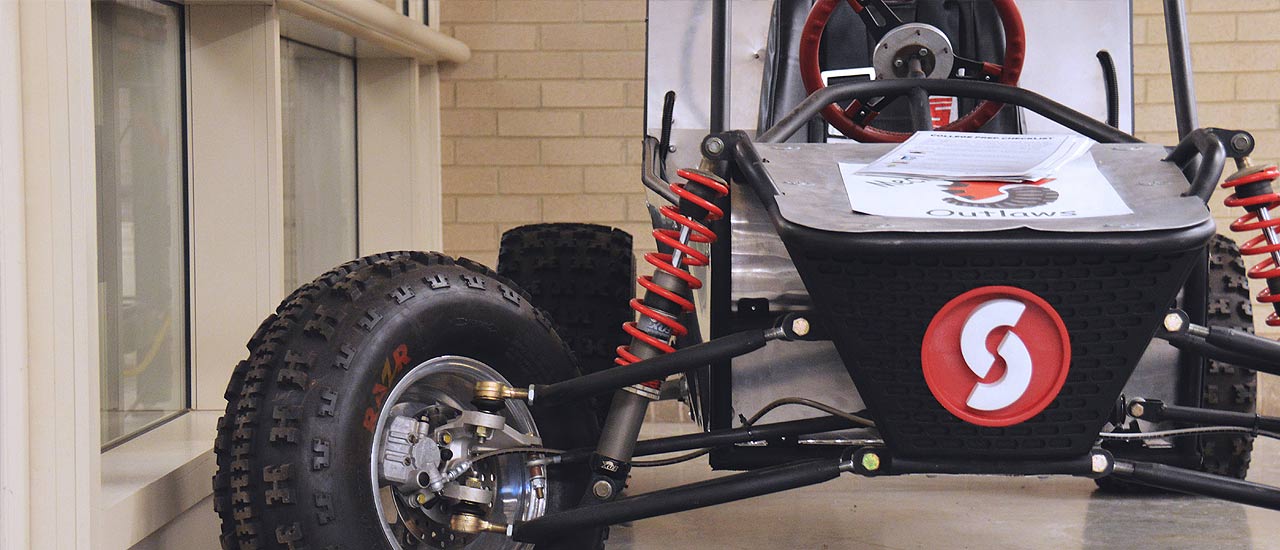 Why major in Mechanical Engineering Technology?
Obtaining your Mechanical Engineering Technology degree from Sinclair will prepare you for mechanical design work, hands-on performance testing, laboratory testing, and more. Employers like Honda, Goodyear, and GE prefer the combination of applied and theoretical skills that you'll learn at Sinclair for their engineering technicians. Starting wages for an engineering science and an engineering technology graduate are similar.
Our program graduates are sought after by local universities and employers alike. Many of our students outperform the "home grown" university students since Sinclair's Mechanical Engineering Technology program is an applied learning exposure.
This area of study might be for you if:
You enjoy hands-on work and putting ideas into action
You're interested in mechanical design and development
You like problem solving
What Type of Projects will you be working on?
Baja Buggy Project
This Capstone project involves designing and building an all-terrain sporting vehicle that can withstand a variety of rough conditions. Students work together to resolve technical challenges in design, testing, and manufacturing.
Additive Manufacturing
The Mechanical Engineering Technology department has numerous 3D printers that are capable of printing parts made of plastic, carbon fiber, and other materials. Students will learn about the rapidly advancing field of additive manufacturing and apply their knowledge to design and print their own project.
STEM Guitar Project
Students have the opportunity to learn and apply science, technology, engineering, and math (STEM) skills to manufacture their own electric guitar. By the end of this elective course students will have gained hands-on training in product manufacturing while learning the mathematics and science behind building a guitar's hardware, including installing fretboards and tuner pegs.
Available Programs
For program specific information click on the program below: