FlexFactor
Through a consortium of higher education institutions, Sinclair College is working to address the need for a more highly skilled workforce; one that is adaptive, technical, and that has automation-era skillsets. The FlexFactor program, by NextFlex, is the collaborative technology and entrepreneurship program, funded by the Department of Defense, that will allow youth to discover the value of a career in advanced manufacturing.
A 5-8 week program that immerses high school students in the world of advanced manufacturing and encourages them to consider a career in STEM!
FlexFactor is a guided curriculum that can be embedded into any academic classroom, with support provided by a FlexFactor Project Manager and industry partners.
---
Thank you for your interest in the 2023 FlexFactor Regional Competition, this event is over but please check back for updates about the 2024 FlexFactor Regional Competition.
FlexFactor is increasing critical thinking, creativity, and collaborative skills, while informing students about career pathways in STEM and Advanced Manufacturing!
This academic year, 67 teams of high school students: identified a world problem; conceptualized a product to address the problem; built a business model; then pitched their product ideas to a panel of academic and industry professionals. Join us to watch the winning teams from each school compete.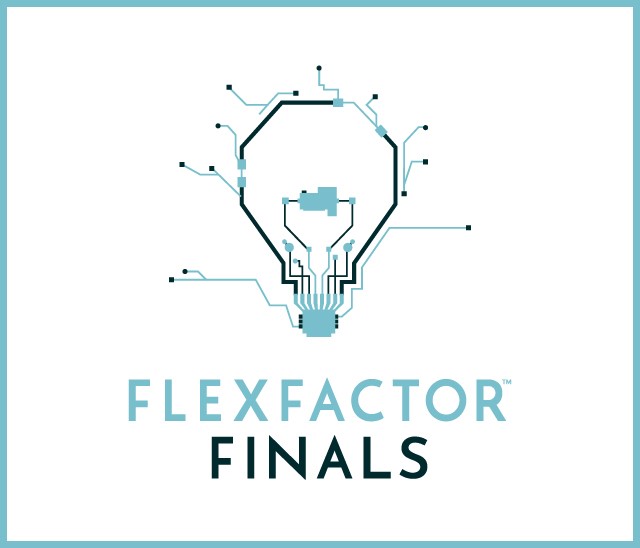 ---
To request more information about introducing FlexFactor into your school or community,
contact Julie Huckaba, FlexFactor Project Manager, at 937-478-2463 or
via email at julie.huckaba@sinclair.edu or FlexFactor@sinclair.edu.