Manufacturing Day
Manufacturing Day is an annual event hosted at Sinclair Community College that occurs on the first Friday of October.
Attendees are given a brief introduction to the various manufacturing programs offered in the Science, Mathematics and Engineering division through interactive demonstrations and presentations. This year, the following areas will be highlighted:
Biotechnology, Electronics & Robotics
Engineering/Engineering Technology University Transfer
Manufacturing & Industrial Engineering Technology
Mechanical Engineering Technology & HVAC-R.
Friday, October 1, 2021
Time: 11:00 a.m. - 2:00 p.m.
For more info, contact Seaira Schole at 937-512-2918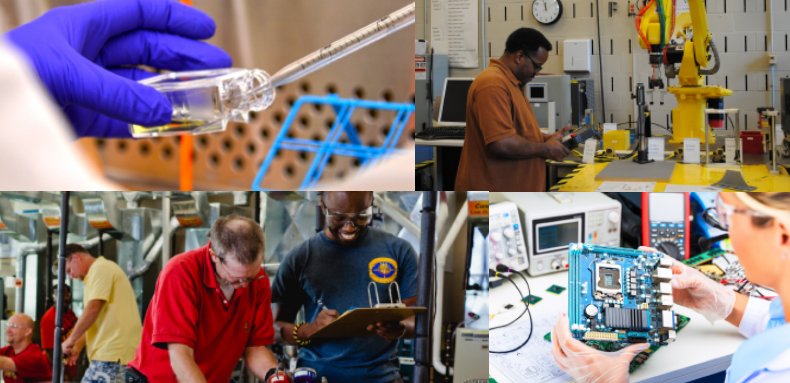 ---
Safe. Smart. Sinclair. – Masks and social distancing are required. For more information please visit Safe. Smart. Sinclair. - COVID-19 Information.