Transportation Resources
Greater Dayton RTA – Please visit the website for Route Schedules. RTA now offers TAPP pay and Fare Capping.
All RTA fixed route buses have lifts or low-floor ramps and/or a kneeling feature to serve riders who use wheelchairs or have difficulty walking up and down steps. Every bus is equipped with securements for mobility devices. Operators are responsible for securement. Automated stop announcements keep people with visual impairments oriented to the bus route.
Greene CATS – provides service to Greene County, connection Flex route service to Montgomery County RTA service, including a Ride Line service directly to Sinclair every two hours from 6:23 a.m. and the last run at 6:23 p.m.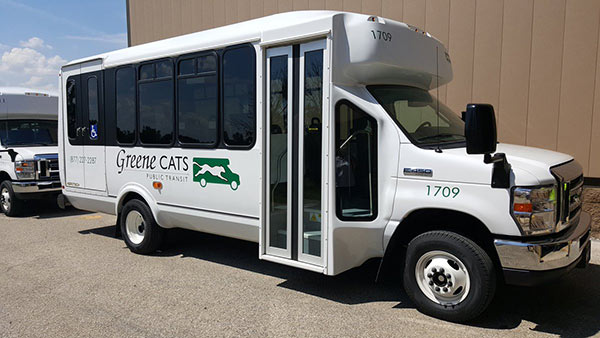 Miami Valley Rider Finder – an information-only resource for public & mom-profit transportation in the Miami Valley to include Montgomery, Greene, Preble, Clark, Champaign, Miami, Darke, Shelby, and Logan Counties.
Catholic Social Services Ride Link – Connecting individuals to safe, reliable and affordable transportation.
For more information call 833-289-0227
Call Center open Monday through Friday 8:30 a.m. to 4:30 p.m. (excluding major Holidays) 24-hour notice is required for most transportation providers.
Findhelp.org – searchable database by zip code for resources to help with child/elder care, food, clothing, misc goods, housing, health, financial and other free or reduced cost programs.
Resources - Outside of Montgomery/Green County
Warren County Community Resource Guide – referral for clothing, counseling services, disability services, employment, Family Supports, food pantries, homeless/housing, transportation, utility/emergency assistance.