Housing / Utility Assistance
Sinclair College does not offer student housing, but there are resources available for students who are homeless or struggling to find shelter.
Sinclair Resources
Student Assistance Referral – assistance with connecting to resources regarding homelessness, housing insecurity, food insecurity and/or medical/healthcare needs.
Community Resources
United Way 211 - Call 2-1-1 For Essential Community Services/Resources. Get help paying bills, finding food, and locating other resources near you. Call 2-1-1 now for confidential help from a caring expert.
City of Dayton Ohio.Gov Social Services – list resources for meal sites, crisis counseling, Emergency Shelter, other housing, homeless outreach, employment services, basic needs, healthcare, financial assistance, and legal assistance.
Greater Dayton Housing Authority - Affordable housing is within reach. We help more than 16,000 low-income individuals and families, senior citizens, and people with disabilities find suitable housing every year. Learn what programs you may qualify for.
Address: 400 Wayne Ave, Dayton, OH 45410
Phone: 937-910-7500
Miami Valley Community Action Partnership – Rental/mortgage and Utility assistance, as well information regarding Eviction Prevention.
Miami Valley Housing Opportunities – Miami Valley Housing Opportunities (MVHO) is a nonprofit organization focused exclusively on creating permanent supportive housing solutions for homeless persons with mental illness, chemical dependency, and other disabilities throughout Montgomery County.
Address: 907 W 5th Street, Dayton, OH 45402
Phone: 937-559-2263 or 937-263-4449, Ext. 410
St. Vincent De Paul of Dayton - providing emergency shelter, transitional and permanent supportive housing, food, clothing and household items, and guidance to leading a self-sustaining life.
St. Vincent de Paul Shelter for Women and Families – serving single women and families with children, provides three meals, clothing, personal care items, mail and message services.

Located at 120 W. Apple St Dayton Ohio
For more information call 937-461-7837

St. Vincent de Paul Gateway Shelter for Men – Serving single men, provides three meals, clothing, personal care items, mail and message services

Located at 1921 S. Gettysburg Ave. Dayton, OH
For more information call 937-222-7350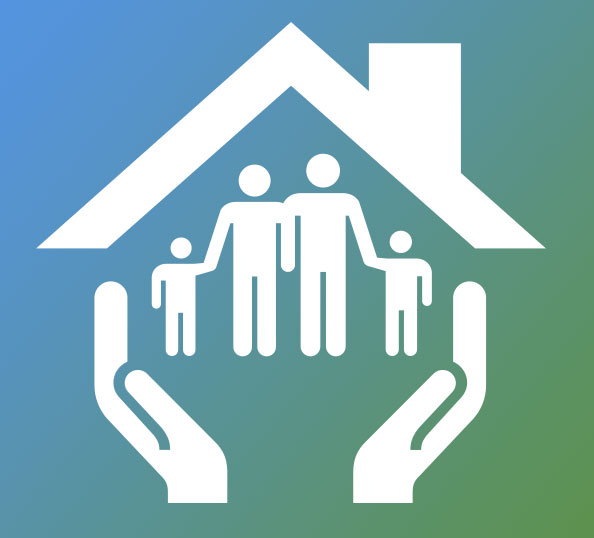 YWCA Domestic Violence Shelter and Housing Network – provides emergency shelter services to women and children who are escaping from a situation where domestic Violence is present. Also offers Rapid Re-housing.
For more information call 937-222-SAFE (7233) (Crisis Hotline Services)
Daybreak – emergency shelter for youth ages 10 to 21 providing, shelter, food, clothing, counseling, safety and stability. Housing programs for youth ages 18 to 24, Drop-in Center for youths ages 18 to 24, providing food, clothing, a place to shower and do laundry, hygiene items and case management services.
Located at 605 South Patterson Boulevard Dayton, OH
For more information call 937-461-1000 (Crisis Hotline)
The Drop-In Center is located at 701 S. Patterson Boulevard Dayton, OH
Homefull – provides assistance regarding homelessness, housing insecurity.
Catholic Social Services of Miami Valley – Serving residents of neighborhoods in west and northwest Dayton. Utility assistance through the Family Stabilization & Support program.
Findhelp.org – searchable database by zip code for resources to help with food, clothing, misc goods, housing, health, financial and other free or reduced cost programs.
Resources - Outside of Montgomery County
Warren County Community Resource Guide – referral for clothing, counseling services, disability services, employment, Family Supports, food pantries, homeless/housing, transportation, utility/emergency assistance.
Warren County Housing Authority: The Mission of the WMHA is to provide safe, sanitary, decent and affordable housing to low-income families, while at the same time providing its families the opportunity to grow socially, economically and financially. WMHA strives to give respect to, and earn respect from, every member of our community and to give those members of our community the very best possible service, without regard to their sex, race, religion or nationality.
Address: 990 East Ridge Drive, Lebanon, OH
Phone: 513-695-3380
Cincinnati-Hamilton County Community Action Agency – Provides assistance to residents of Hamilton County, Ohio who have outstanding rent, mortgage, water, and/or sewer bills.