Additional Library Services
The Sinclair Library offers these additional services to students, faculty, and staff:
---
Course Reserves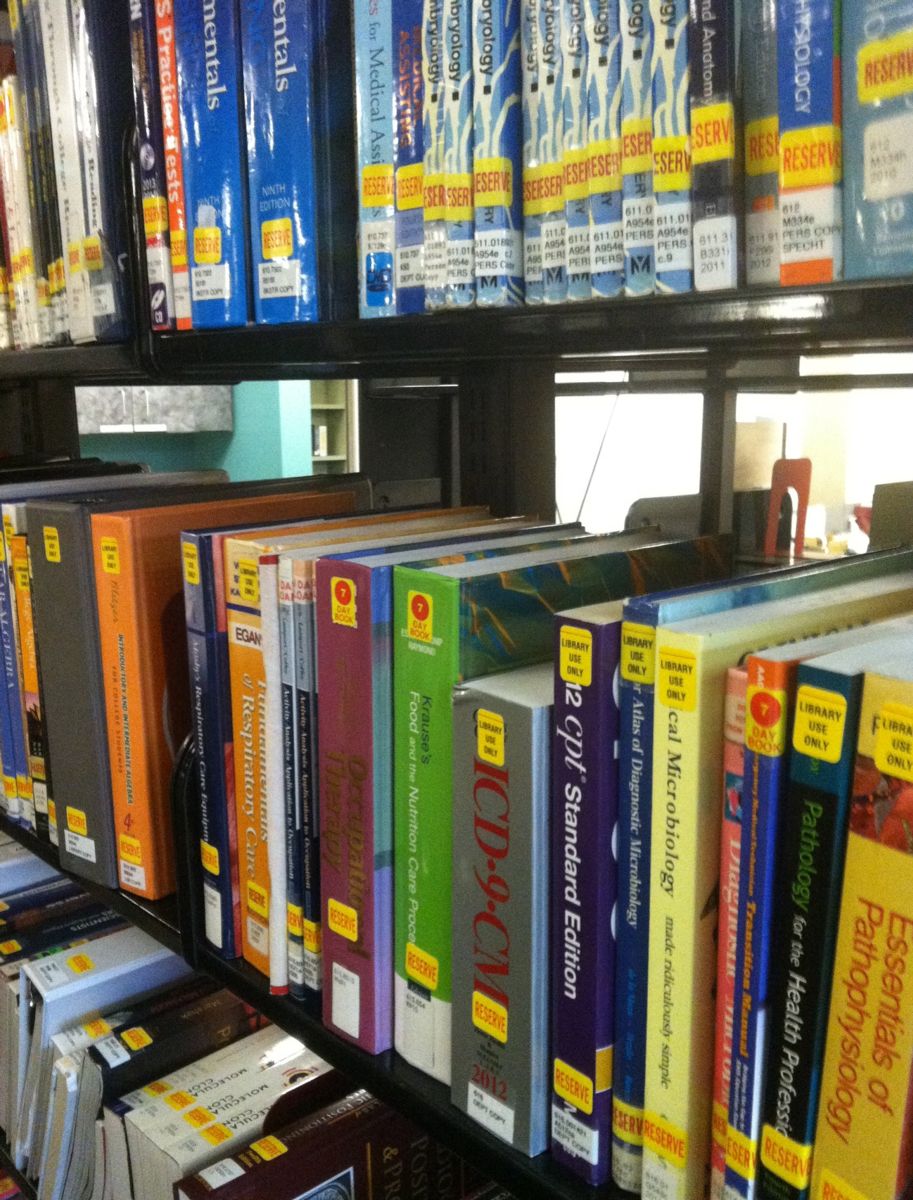 Current Sinclair students will need to present a Tartan Card or valid state photo ID or driver's license to borrow materials from the Sinclair Course Reserves collection. You may obtain your own Tartan Card by going to the office of Registration & Student Records during normal business hours, Building 10, Room 204.
What are Course Reserves?
Course Reserves are a collection of materials, not in general circulation, to be used for class assignments. Reserve materials are located behind the Library Service Desk and consist of textbooks, reference materials, articles, and media necessary for students to complete course assignments. Not all textbooks are on Reserve. If your textbook is not available, you can request that your instructor or the department place a copy on Reserve.
Searching for Course Reserve Materials
You can search for Reserve Materials by the Course Number or by Instructor's name in the Online Catalog.
Reserve Fines
Course Reserve materials are in high demand and must be returned in a timely manner. If they are not returned when due, the following fines for each loan period will be applied:
Loan periods / Late Fines*
3-Hour Library Use Only - $0.50 per full or partial hour OR $25 per day
3-day Loan - $25 per day
7-day Loan - $25 per day
*You may request a receipt when paying a fine
How to Place Materials on Reserve
Complete the online Materials Reserve Request Form. Bring the form and the materials that you want on Reserve to the Library Service Desk. Allow 3-5 working days to ensure that materials will be available for use. All requests are processed in the order they are received.
Reserve Loan Periods Available
3 hours 3 days 7 days
If you have any questions, please contact Cheryl Miracle, Technical Assistant at 937-512-4566 OR email: cheryl.miracle@sinclair.edu OR circulation@sinclair.edu
---
Library Computers
The Library has over 175 desktop computers and around 50 laptops.
Library Computers
Available for use whenever the facility is open. To use a desktop computer, you need to sign in to one of the two Pharos login stations near the service desk. You will be be given options to choose from, and then you will be assigned a computer number to go to. If you are not a current student, or are a member of the community, there are Guest Computers available. See an IT staff member at the Service Desk to get a guest pass. They are 2 hour use per day.
Computers in the Library are very popular. It is recommended that when you come to the Library, check the wait-list screen near Starbucks to see the average waiting time before you sign up for one. For alternatives to the "General" library computers, you might consider selecting "L03" or "L25", areas that serve as overflow when no classes are being taught; one of the four "Express Stations", if you just need to check email or print out a paper; or request a PC up on the Loggia.
Laptops
Laptops can be checked out for 3 hours at a time and must be returned to the desk 30 minutes prior to closing.
---
Reference Services
Reference Librarian
The Service Desk is staffed by a trained and highly qualified group of reference librarians. Users needing assistance with library-related questions should come to the Service Desk and speak with one of the librarians on duty. They can provide assistance with using the Library Website, which includes the catalog and the OhioLINK information system. In addition, online reference is available for off campus assistance through our chat service, LibChat. Just look for a chat box with the words "Chat with a Librarian!".
Reference Collection
The Reference Collection is composed mainly of encyclopedias, dictionaries, directories, handbooks, and other sourcebooks. These materials provide brief facts, biographical information, and statistical data. This collection is also an excellent starting point for obtaining an overview of a topic. Please consult a reference librarian if you need help in locating reference sources.
---
Periodicals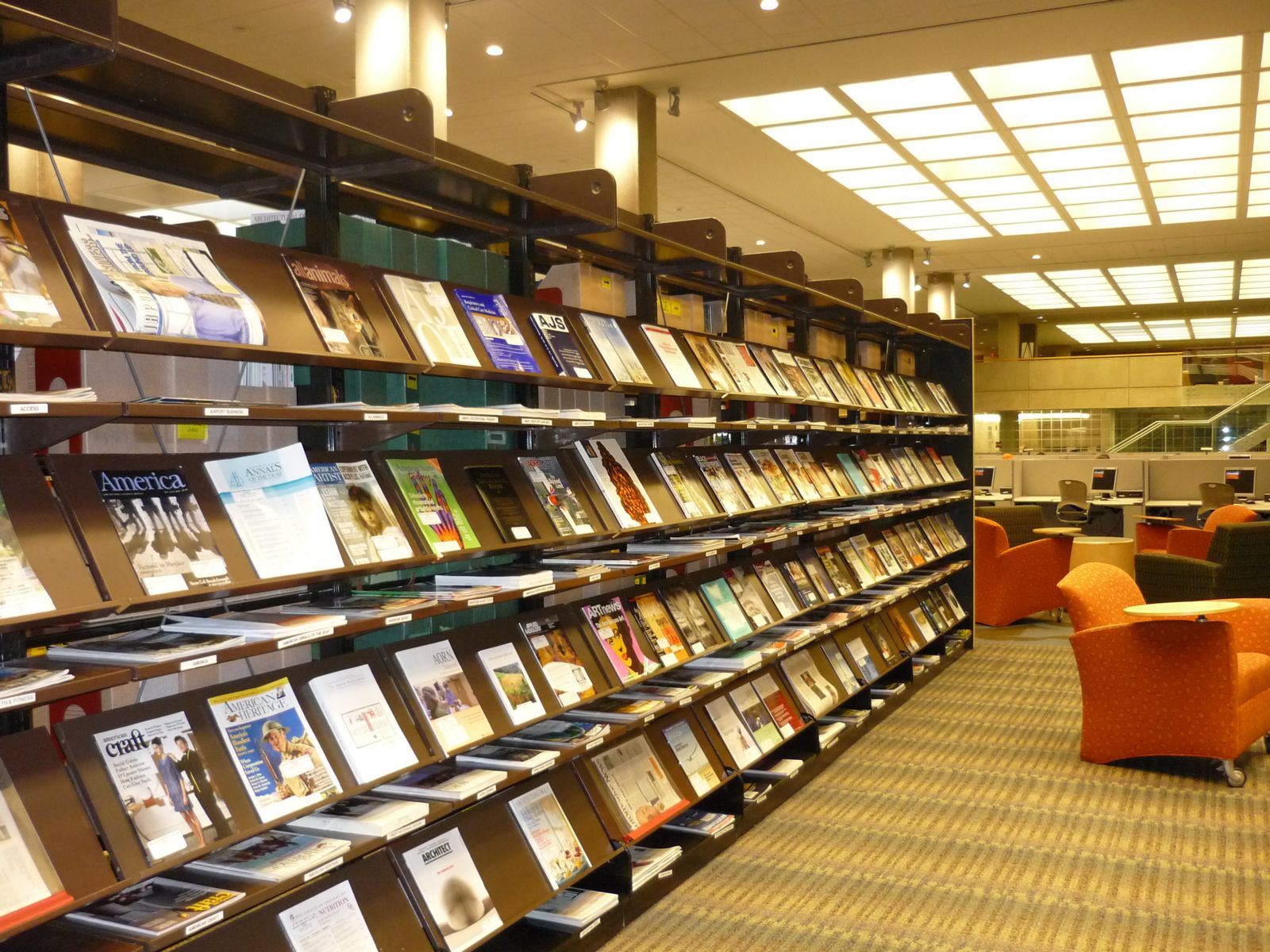 What is a Periodical?
A magazine, journal, or newspaper published on regular intervals, usually more frequently than annually. Each issue contains separate articles, stories, or other writings. (ALA rules)
Shelf Arrangements
Magazines and journals -- Periodicals are arranged in alphabetical order by title (ignore the first article, "A", "An", or "The" if it is there). Newest issues are displayed on slanted shelves. Recent issues are stored on the flat shelves below them. Older issues, depending on publication frequency and thickness of the issue, are archived in boxes. The Library typically doesn't carry anything older than 5 years.
Newspapers -- Current issues are placed on poles on the newspaper stand located on the left side of Starbucks Coffee (facing the front of Starbucks). Older newspapers are stored in trays. Ask at the Service Desk.
Checkout Policies
Print paper periodicals can be checked out for one week with one renewal. Any user with a valid photo identification, according to Sinclair Library circulation rules, can check out a maximum of 10 issues.