School Partner Information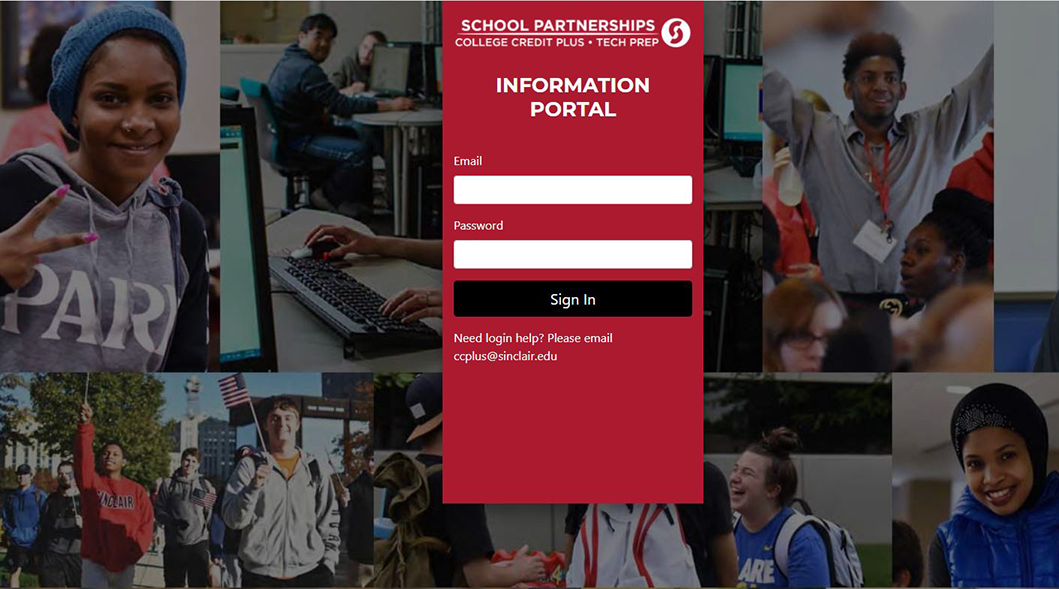 School Partnerships Online Information Portal
Sinclair's School Partnerships Online Portal gives school counselors, administrators and teachers instant 24/7 access to demographic data, student application information, and restricted course schedules and rosters.
You can also use the online portal to share information with your CCP Coordinators.
Having trouble logging into the Portal? Use the Portal Troubleshooting Form.
The following schools have completed MOU Agreements with Sinclair: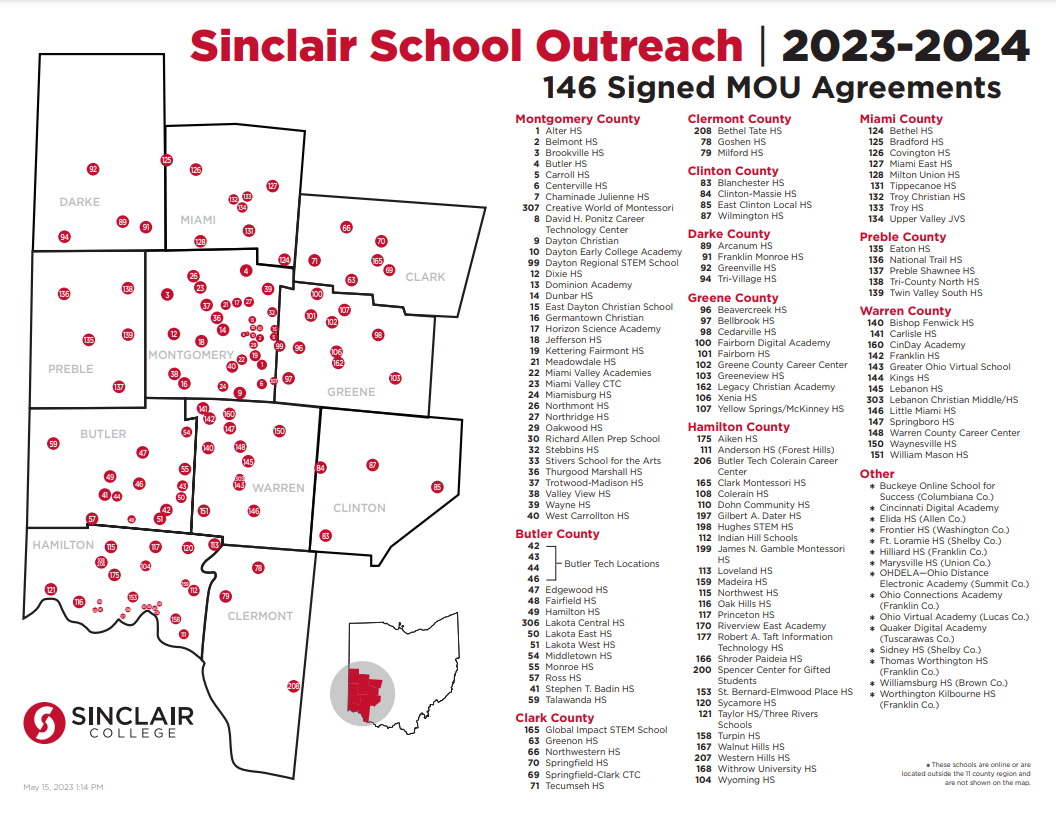 Students have the option to enroll in courses at any Sinclair location, online and in partnership with participating high schools. To find out if courses are offered at a specific high school, please contact our office at ccplus@sinclair.edu or ask your school guidance counselor.
High School Teachers
High School teachers are encouraged to
apply to become a Sinclair Adjunct Faculty
to teach College Credit Plus courses offered at their high schools. CCP courses must be taught by individuals who meet the Board of Regents academic credential requirements.
Certified High School Adjuncts
Once you have been approved by Sinclair to teach courses as a Certified High School Adjunct, please download and complete the forms below, and return to Sinclair's
Human Resources Office.
Certified High School Adjuncts and Proctors are able to access
Sinclair's Center of Teaching and Learning
with resources to assist with teaching and proctoring CCP courses, as well as training and professional development opportunities.
Sinclair's Center for Teaching and Learning provides a variety of resources for CCP Adjuncts and Proctors, as well as trainings and professional development opportunities.
High School Guidance Counselors
Helpful information for High School Guidance Counselors: