Business Administration
BUS.S.AS
Associate of Science - 63 Credit Hours
Division: Business and Public Services
Department: Management
Effective as of Fall 2019
Start at Sinclair with your associate and transfer to a four-year university with a seamless path to pursue a Bachelor of Science in Business.
Business Administration offers you a wide educational foundation for success in many business career fields. Students completing this associate can expect to be prepared to work as supervisors or entry-level managers in a large range of medium and small businesses. Go on to get your bachelor with the ability to choose how you want to focus your business education into accountancy, economics, entrepreneurship, finance, human resource management, international business, management, management information systems, business marketing, or supply chain management.
You will learn business applications, communication, management skills, and problem-solving—the essential, business administration skills you need to enter the workforce ready for success.
Questions about this program? Contact us!
Still have questions? Please contact the Business & Public Services Department at 937-512-5702 or by emailing earl.belcher@sinclair.edu. Need help enrolling call 937-512-3000 or email us at welcomecenter@sinclair.edu.
What is the program about?
The University Parallel program is designed for the student who wants to pursue a baccalaureate degree at a four-year institution in a business discipline. The purpose of the degree program is to provide the basic core of business and general education requirements for the first two years of a four-year program. As part of this degree program, students must complete the requirements of Ohio Transfer 36 in order to graduate.This degree program contains one or more embedded certificates which will be automatically awarded when the certificate requirements are completed. If you do not want to receive the embedded certificate(s), please notify Registration and Student Records at studentrecords@sinclair.edu.
Program Outcomes
Apply written and verbal communication skills to business applications, including teamwork activities and delivering oral and written presentations.
Apply basic application software skills, file management skills and information research and evaluation skills to business problem solving.
Completion of this program guarantees completion of the Ohio Transfer Module (OTM) in preparation for transfer to a four-year institution.
Prepare both business and non-business majors for entrance into a business discipline and prepare students for transfer to a four-year institution.
Apply problem-solving skills to mathematical and business problems.
Transferability
Completion of this program guarantees completion of the Ohio Transfer Module (OTM). OTM courses are guaranteed to transfer to any public institution in Ohio on a course-by-course basis or in total. Formal articulation agreements with other colleges and universities indicate how Sinclair programs and courses will transfer to other institutions.
Additional Information
This program is available in the following format: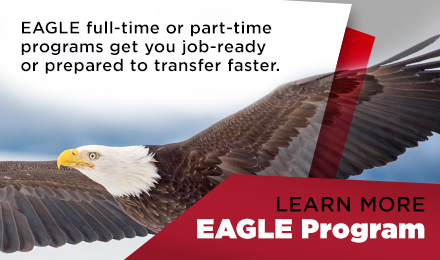 - View the Master Syllabus - View the Course Schedule
Program Accreditation Information
This program is fully accredited by the Accreditation Council for Business Schools and Programs (ACBSP), a specialized accreditation recognized by the Council on Higher Education Accreditation (CHEA).
This information is for planning purposes only. Sinclair College will make every effort to offer curriculum listed above but reserves the right to change, add and cancel curriculum offerings for unforeseen circumstances.