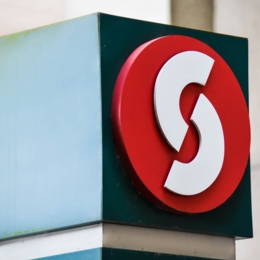 Sinclair Community College is bringing back its popular Lifelong Learning Program by holding a free celebration luncheon on Wednesday, August 11th in the Great Hall inside Building 12 at Sinclair's downtown Dayton campus. Doors open at 11:30 a.m. with lunch served at noon. The event is expected to run until 2:00 p.m.
While the event is free, attendees must register by calling Sinclair's College for Lifelong Learning at 937-512-2372. Registration opens on Monday, July 26th. You may leave a voice message with your name and name of any guest and phone number. The call will be time stamped. Each caller is limited to RSVP for themselves and one additional guest. The luncheon is limited to 400 guests. Registration closes on August 6th or before if the maximum number of guests is reached. The event is open to new or current College for Lifelong Learning students.
Sinclair's College for Lifelong Learning allows adult learners to take non-credit courses covering a broad range of topics including art, history, music, physical education, and more. Many courses offer the flexibility of online or in-person.
Sinclair suspended the program during the COVID-19 global pandemic.
"Sinclair's College for Lifelong Learning provides incredible experiences for nearly 3,000 adult learners and we are excited to welcome them back," said Nora Stanger, College for Lifelong Learning Coordinator – Sinclair Community College.
Classes and locations will be limited in the first semester. However, more classes and additional locations will be added each subsequent semester. Each non-credit class carries a fee of $30 per 8-week course (A & B terms) and some classes may have an additional lab fee.
To view a list of available courses, visit www.sinclair.edu/schedule and search for "non-credit." College for Lifelong Learning students register the same as credit seeking students by visiting sinclair.edu, clicking the "Apply" button, and completing the application.
To learn more about the program and the August 11th luncheon, visit sinclair.edu/lifelong or call 937-512-2372.