Industrial Maintenance Technician
INDMT.S.STC
Short-term Technical Certificate - 25 Credit Hours
Division: Science, Mathematics and Engineering
Department: Electronics Engineering Technology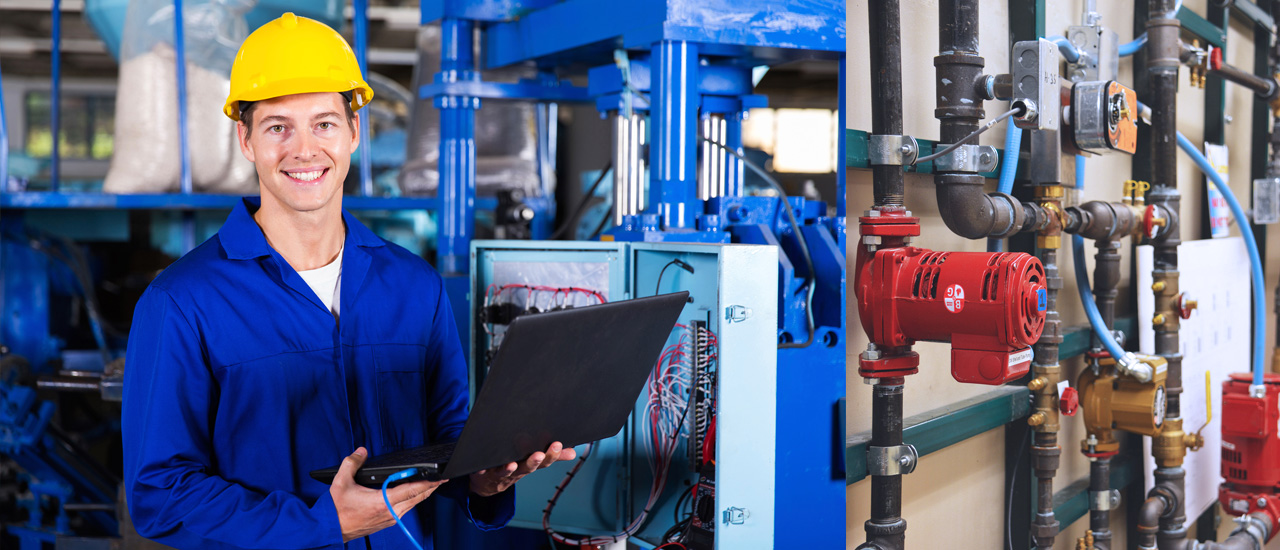 This certificate will provide the necessary background to perform industrial maintenance operations on a wide range of electro-mechanical equipment.
What is "Industrial Maintenance Technician"?
The Industrial Maintenance Technician certificate provides the knowledge and skill required for installing, maintaining and troubleshooting modern industrial machinery. Students will learn to solve practical maintenance problems, read and interpret mechanical drawings and interpret maintenance publications.
Program Outcomes
Execute repair procedures provided in the maintenance manuals.
Apply appropriate repair processes, methods and materials for undocumented failures.
Interpret machine diagrams, blueprints and maintenance documentation.
Determine electrical system faults.
Diagnose fluid power system faults.
Additional Information
Important information about the educational debt, earnings, and completion rates of students who attended this program: View the Gainful Employment Information
Curriculum
- View the Master Syllabus - View the Course Schedule