Food Truck and Street Foods
FTSF.S.STC
Short-term Technical Certificate - 15 Credit Hours
Division: Business and Public Services
Department: Hospitality Management
Effective as of Fall 2017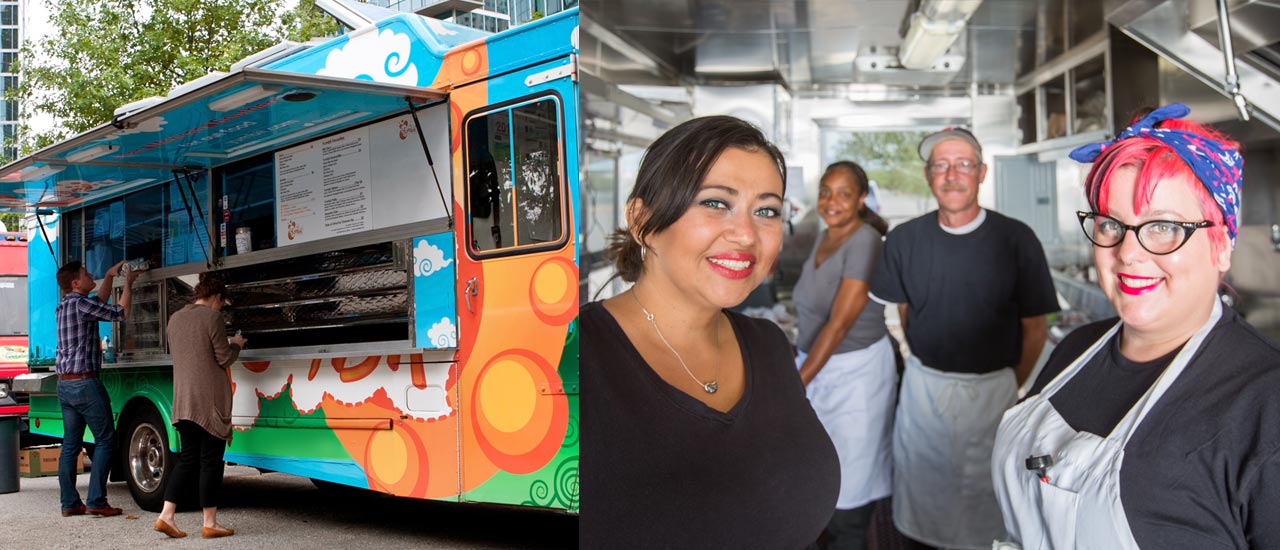 What is the program about?
Food Trucks and Street Foods have moved into the epicurean spot light in recent years and have moved from the fad stage into the newest and hottest food trend sweeping across America and beyond. In this short-term certificate students will learn how to set-up and design a food truck operation as well as the requirements for food booths and mobile food stations.
Program Outcomes
Students will be able to determine if they are able to open up a Street Food/Food truck operation.
Students will go out and service the public with a Street food /Food Truck event.
Students will be able to prep for and set-up a Street food /Food Truck event listing all the details and check off lists.
Career Opportunities
Street Food & Food Trucks are ready-to-eat food or drink sold by a vendor, in a street or other public place, such as at a market or fair. It is often sold from a portable food booth, food cart, or food truck and meant for immediate consumption. Students will learn all the steps to creating a profitable operation of a street foods meals.
Prerequisites
- View the Master Syllabus - View the Course Schedule
This information is for planning purposes only. Sinclair College will make every effort to offer curriculum listed above but reserves the right to change, add and cancel curriculum offerings for unforeseen circumstances.