Chemistry
CHEE.S.AS
Associate of Science - 61 Credit Hours
Division: Science, Mathematics and Engineering
Department: Chemistry
Effective as of Fall 2012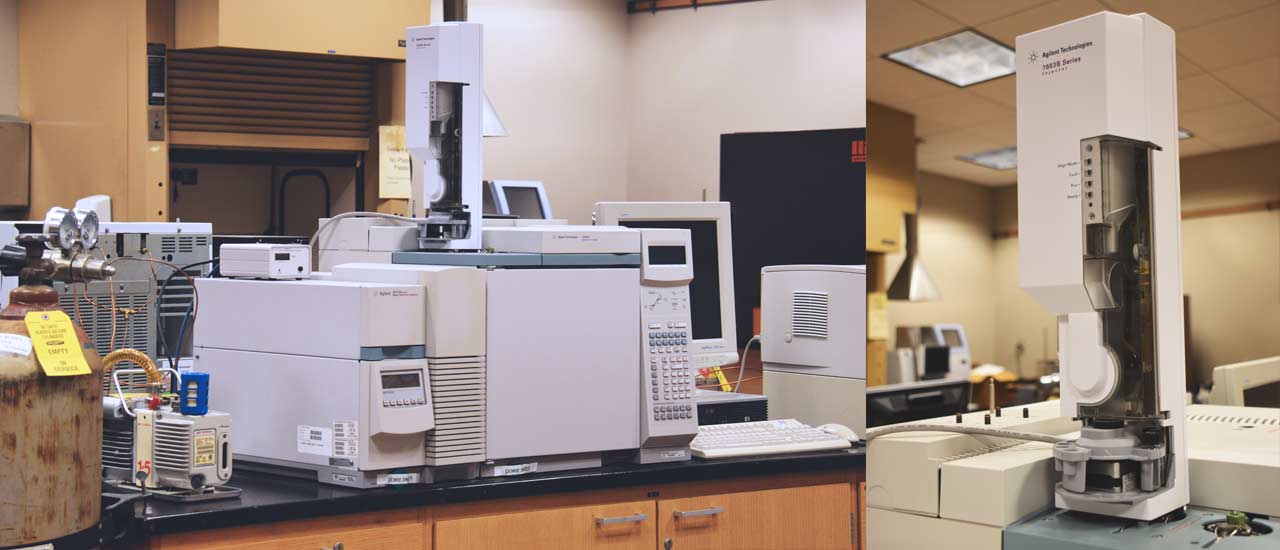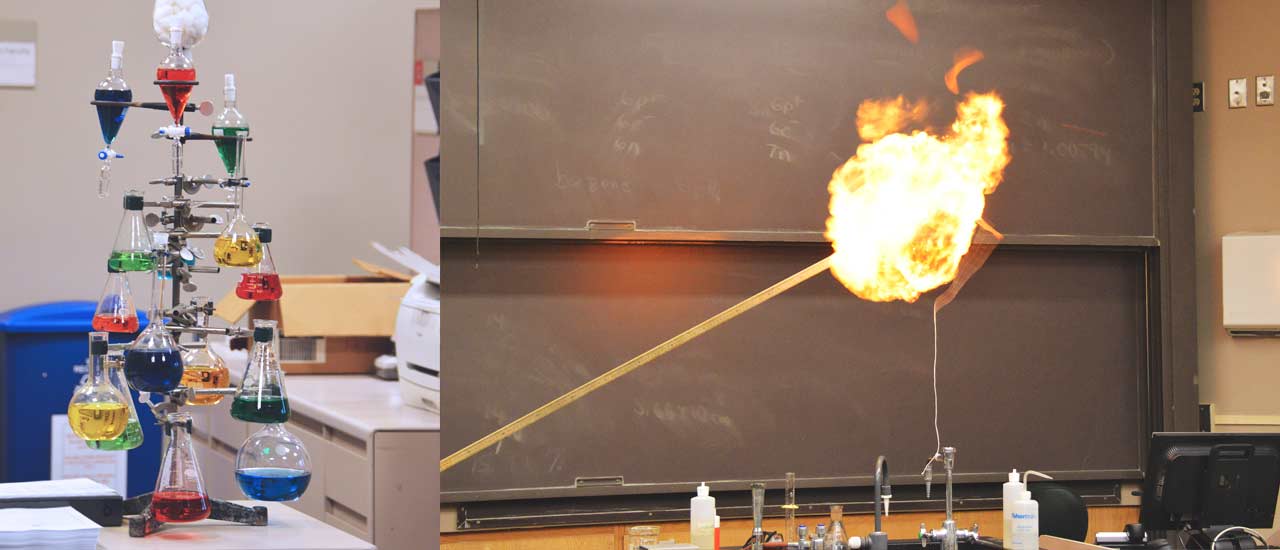 What is the program about?
The Associate of Science degree in Chemistry fulfills the freshman and sophomore general education and degree-specific requirements for students transferring to programs which require General and Organic Chemistry at most four-year colleges and universities. Recipients of this degree may be able to apply for laboratory technician or research assistant positions. As part of this degree program, students must complete the requirements of the Ohio Transfer 36 in order to graduate.
Program Outcomes
Demonstrate a foundational knowledge of inorganic and organic chemical principles, theories and concepts.
Apply chemical concepts, mathematical techniques and critical thinking skills to solve chemical problems.
Demonstrate an ability to use scientific methods and scientific reasoning in the laboratory to make observations, gather and analyze data, and evaluate, interpret and communicate experimental results from wet chemical and instrumentation methods.
Career Opportunities
Studying chemistry opens the door to a wide variety of teaching, research, industrial, clinical and service careers including health sciences, forensics, environment, manufacturing and science writing. Chemistry graduates find jobs in colleges and universities, primary and secondary schools, clinics and laboratories. Governments rely on the expertise of chemists to formulate sound policies and legislation and many non-profit organizations, businesses, and industries hire chemists who use their skills to meet the goals of the organization.
Transferability
Completion of this program guarantees completion of Ohio Transfer 36 (OT36). OT36 courses are guaranteed to transfer to any public institution in Ohio on a course-by-course basis or in total. Formal articulation agreements with other colleges and universities indicate how Sinclair programs and courses will transfer to other institutions.
- View the Master Syllabus - View the Course Schedule
This information is for planning purposes only. Sinclair College will make every effort to offer curriculum listed above but reserves the right to change, add and cancel curriculum offerings for unforeseen circumstances.