Agricultural Equipment Operator
AGEQ.S.CRT
One-year Technical Certificate - 31 Credit Hours
Division: Science, Mathematics and Engineering
Department: Automotive Technology
Effective as of Fall 2017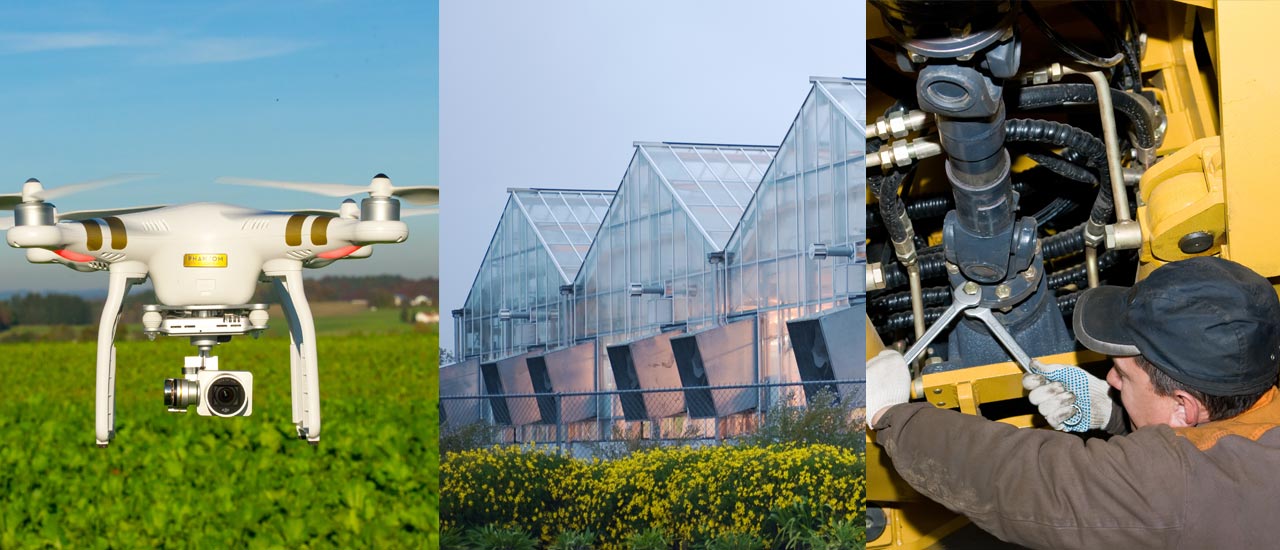 What is the program about?
This certificate provides students knowledge and application on mechanical systems in brakes, engines, and diesel vehicles. Students will broaden their skill set with training on unmanned aerial systems as it applies to regulations and laws and precision agriculture. Graduates find employment as agriculture equipment technicians.
Program Outcomes
Diagnose, repair, and service automotive heating, ventilation, and air conditioning system concerns.
Describe the function of unmanned systems and its operation to precision agriculture
Diagnose, service, and repair engine mechanical issues on gasoline and diesel engines.
Diagnose, service, and repair electrical systems. Students will troubleshoot electrical systems with industry standard tools and wiring diagrams.
Diagnose, service, and repair mechanical and hydraulic brake systems
Diagnose, service, and repair diesel fuel, induction, and emission systems.
Career Opportunities
Graduates from this program will find job opportunities as agricultural dealership parts person, agricultural dealership service technician, agricultural dealership service writer or custom harvesting operator/technician. Other job opportunities may include agriculture field technician, agriculture power and equipment sales representative, or precision farming specialist.
Transferability
Potential high school articulation agreements with local high schools and Tech Prep career centers with agriculture, diesel, or power equipment systems.
- View the Master Syllabus - View the Course Schedule
This information is for planning purposes only. Sinclair College will make every effort to offer curriculum listed above but reserves the right to change, add and cancel curriculum offerings for unforeseen circumstances.