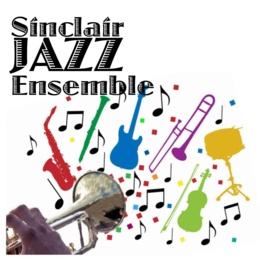 This Wednesday, June 9th, WDPS 89.5 will feature the Sinclair Community Jazz Ensemble, under the direction of Bill Burns, from Noon to 1 p.m.
Thanks to WDPS DJ Jim Woodford for broadcasting some past performances.
Guest artists have included vocalist Felita LaRock, trumpeter Rob Parton, trombonist Rick Simerly, vibraphonist Rusty Burge, and baritone saxophonist Gary Smulyan. Who will Jim be playing? Tune your radio to 89.5 at noon this Wednesday to find out!