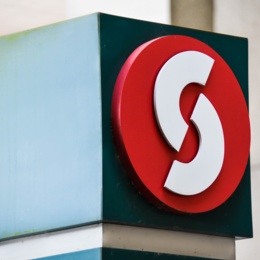 Sinclair Community College is continuing its commitment to student success by providing nearly $2.1 million in scholarships to recent high school graduates, new students, current students, and returning students. The funding includes more than $1 million in scholarships for College Credit Plus (CCP) and Miami Valley Tech Prep students.
Over the past five years, the Sinclair Board of Trustees has allocated over $15 million in scholarship funding. The funding includes several scholarships for Sinclair CCP and Tech Prep students including the Free to Finish Scholarship that assists CCP students with completing degrees they started in high school at little or no cost.
"Sinclair's CCP and Tech Prep programs provide students throughout the region the incredible opportunity to earn college credit and/or degrees before graduating from high school at no cost to their families. These scholarship dollars allow these students to continue their studies and complete their degrees at Sinclair with the skills they need to fill in-demand jobs," said Melissa Tolle, Chief School Partnerships Officer – Sinclair Community College.
More than 8,200 students from 140 school districts currently participate in Sinclair's CCP program. CCP is Ohio's dual-enrollment program giving students in grades 7-12 the opportunity to take college courses for free and earn high school and college credit before graduating high school. CCP provides high school students the option to choose from a wide-range of courses and programs in both a career and technical field of study that prepares them for in-demand jobs, as well as general education courses which can be transferred to a four-year university.
Nearly 12,000 career technical students from 20 school districts participate in Sinclair's Tech Prep program. MVTPC fosters partnerships with educators and employers to create seamless career-technical education programs while in high school and continue through a post-secondary credential. Sinclair's Tech Prep program offers multiple pathways for students including agricultural and environmental systems, arts and communication, business and administrative services/finance/marketing, construction technologies, engineering and science technologies, health science, hospitality and tourism, information technology, manufacturing technologies, transportation systems, and more.
In addition to scholarships, Sinclair Community College is providing an additional $8.5 million in emergency relief funding for Spring Term. Sinclair is using its federal Higher Education Emergency Relief Fund (HEERF) Student Share Grant Funds to assist students. Eligible expenses include food, housing, course materials, technology, health care, and child-care.
"Sinclair College remains committed to providing the resources our students need to achieve their education and career goals," said Dr. Scott Markland, Senior Vice President for Student Development – Sinclair Community College. "Many of our students continue to face financial challenges due to the COVID-19 pandemic, but Sinclair's expanded financial aid efforts are designed keep students on a path to success."
Since March of 2020, Sinclair has provided more than $16.5 million in HEERF funding to approximately 15,000 students to help cover expenses related to the disruption of campus operations due to the COVID-19 pandemic.
To qualify for Sinclair scholarships, students must apply for the Free Application for Federal Student Aid (FAFSA®) and maintain continuous progress towards a degree.
Information about Sinclair Community College scholarships is available at: sinclair.edu/scholarships