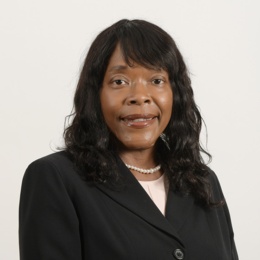 Sinclair Community College is continuing its tradition of academic leadership excellence with the naming of Dr. Martha Hurley as the new Dean of the Liberal Arts, Communication & Social Sciences (LCS) Division. Dr. Hurley comes to Sinclair from the University of Dayton where she currently serves as chair and professor in the Criminal Justice and Security Studies Department.
Dr. Hurley is a distinguished social science scholar who brings considerable expertise in curricular development, program assessment, and student engagement. She possesses more than two decades of experience in designing and implementing dynamic learning cultures that seek to educate the whole person through curricular innovations that emphasize ethics, integrity, leadership, service, and connection to others. Her experiences as a first-generation college student helped formulate her approach to student success.
"Dr. Hurley's vast experience as an educator, collaborator, and scholar makes her remarkably qualified to lead, advance, and strengthen Sinclair's LCS Division with a continued focus on student success and community partnerships," said Dr. Tony Ponder, Provost – Sinclair Community College.
Dr. Hurley was instrumental in the design and implementation of a criminal justice four-year degree pathway for Sinclair Community College students and the expansion of experiential learning partnerships with federal and state agencies, non-profits, and local corporations to provide students with real-world problem-solving experiences.
"It is an honor to join Sinclair College and continue its mission to find the need and endeavor to meet it through transformative, inclusive education and community partnerships," added Dr. Hurley. "I look forward to building lasting relationships with Sinclair's faculty, staff, and local and regional partners to further student success and advance Sinclair's strategic priorities of alignment, growth, and equity."
Sinclair's LCS Division offers more than 35 career and transfer associate degrees and certificates and includes the following departments: Art, Communication, Design, Education, English, Humanities, Government, & Modern Languages, Psychology, Sociology, Geography & Social Work, and Music, Theatre, & Dance. Dr. Hurley will oversee 83 tenure track and 11 annually contracted faculty, 303 adjuncts as well as 22 full-time and 9 part-time staff members.
Dr. Hurley is a respected scholar with research and training expertise in the areas of change management, criminal justice policy analysis, restorative justice, corrections, and community-police relationship building. She is the author of Aging in Prison: The Integration of Research and Practice, and co-author of Trends in Corrections: Interviews with Corrections Leaders Around the World, Volume Two and Correctional Administration and Change Management, as well as numerous book chapters, articles, conference proceedings, and trainings on issues related to crime and justice. Her prison cell desegregation research was cited in the 2004 U.S. Supreme Court decision in Johnson v. CA. Dr. Hurley has also trained international professionals in Thailand, Malaysia, and the UAE on best practices for substance use disorders and international police leaders on effective police-community partnerships at a conference sponsored by UNODC in Vienna, Austria. As a local community-engaged scholar, she has focused attention on the importance of ensuring that resident concerns about policing, safety, and quality of life are heard and responded to by local public officials.
Born and raised in Darlington, South Carolina, she earned her Ph.D. in Criminal Justice from the University of Cincinnati in Cincinnati, Ohio; her M.A. in Sociology from the University of Cincinnati in Cincinnati, Ohio; her B.A. in Sociology from Furman University in Greenville, South Carolina.
Dr. Hurley will start as Dean of Sinclair's LCS Division on June 1, 2023.
###