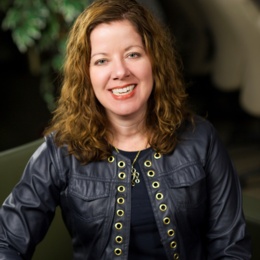 The Sinclair Community College Board of Trustees is now under new leadership. Amy Barker has been named the new Chair for the 2021-22 fiscal year. Barker has served on the Sinclair Board of Trustees since 2012 and had previously served as the Chair for the College's Finance and Investment Committee.
"It is a great honor to continue my commitment to this institution and build upon the incredible successes Sinclair College has achieved by focusing on financial stability and our strategic priorities of growth, equity, and alignment," said Chair Barker. "I look forward to working with my colleagues in support of Sinclair's historic mission to find the need and endeavor to meet it for our students and for the entire Dayton region."
Barker has over 35 years of experience in investment and portfolio management. She is currently Principal for Parallel Advisors LLC. Barker replaces Dan Sadlier who served as Board Chair since 2018. Under Sadlier's leadership, Sinclair College awarded a record number of degrees and certificates in 2021. In addition, Sinclair awarded its first Bachelor's Degrees during Sadlier's tenure. Sadlier remains on the Board of Trustees.
"It has been a privilege to lead this group of talented individuals during some incredibly challenging times and I have no doubt that Amy will use her wealth of professional experience and community involvement to further that positive momentum for our students over the next year," added Sadlier, past Chair – Sinclair Community College Board of Trustees.
In addition to Barker being named Chair of the Board of Trustees, other committee assignments are as follows:
• Chair of the Finance and Investment Committee: Bruce Feldman
• Chair of the Personnel and Curriculum Committee: Helen Jones-Kelley
• Chair of the Strategic Linkages Committee: Maninder Kalra