Sponsorship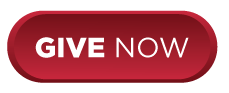 Our diverse sponsorship opportunities include special events, conferences, capital expenses, special educational programs, and our partners enjoy a wide range of imaginative benefits. Our team will work with you to provide creative solutions to your commercial objectives.
Sponsoring is a unique opportunity for your organization to demonstrate your support for nearly 31,000 students served each year at Sinclair College who live and work in the Dayton and surrounding counties, while advertising your business and extending your client or consumer base.
The following examples provide sponsorship opportunities currently available. Explore creative ways to meet your personal and philanthropic goals while making an impact on the college.
Program Special Events: Environmental Technology Design Capstone Event, Design Portfolio Show, Sinclair's Theatre