Well-Being
"Wellness is the complete integration of body, mind, and spirit - the realization that everything we do, think, feel, and believe has an effect on our state of well-being."
– Greg Anderson, cancer survivor and motivational speaker
There are different types of wellness that together help us achieve balance in our lives1:
Emotional: understanding your feelings and coping effectively with stress. Emotional wellness means you are open to learning new things and accepting new ideas.
Intellectual: the ability to learn and use knowledge. Intellectual wellness means you are open to new experiences that will expand what you know.
Spiritual: developing a set of values that help you seek meaning and purpose. Spiritual wellness means knowing which resources to use to cope with issues that come up in everyday life.
Social: how we interact with people and the environment. Social wellness means you develop encouraging relationships with peers, but also intimate relationships with romantic partners.
Physical: aspects of health related directly to the body. Physical wellness means exercise, eating well, getting enough sleep and paying attention to the signs of illness and getting help when needed.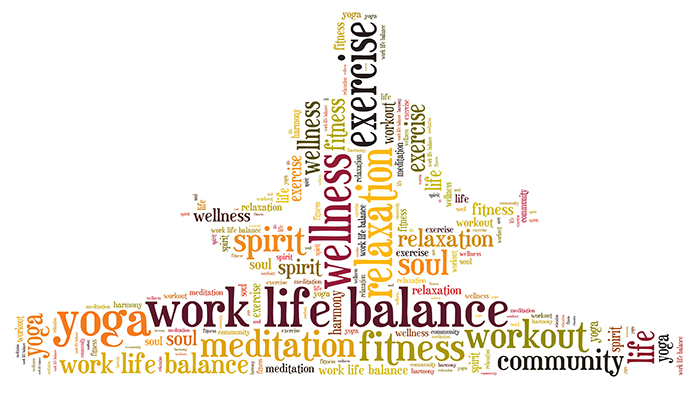 When any aspect of wellness is challenged, it's a good idea to seek assistance. If we have a sinus infection or twist an ankle, we generally know where to go or who to call, but what about the rest?
Employee Assistance Program (EAP)
Staying healthy extends to managing lots of problems that can complicate our lives including substance abuse, emotional distress, work-related stress, and relationship concerns to name a few. A benefit of full-time employment at Sinclair is the Premier Health Partners Employee Assistance Program for you and your household members. For contact information, login to my.sinclair and go the Human Resources webpage, then Benefits. You will be connected to health care professionals that can provide information or set an appointment for short-term counseling, assessment and referral services, chemical dependency evaluations and education classes, 24-hour crisis phone counseling and more.
Tuition Waiver and Reimbursement
For intellectual wellness, it's important to be a life-long learner, and Sinclair has generous benefits for employees looking to further their education. Full-time and part-time employees can take advantage of the hundreds of courses and over 250 programs that Sinclair offers tuition-free. If you are a full-time employee pursuing an advanced degree at another institution, Sinclair offers a reimbursement benefit. For details, log into my.sinclair and go to the Human Resources webpage, the click on the Professional Development tile.
1 Source: https://cdn1.sph.harvard.edu/wp-content/uploads/sites/84/2012/09/ewkm_training_2_session_2_points.pdf and https://shcs.ucdavis.edu/wellness/what-is-wellness