Requesting Alternative Formats
Sinclair maintains a large number of websites and eLearning courses. If you are having problems with any of these items, you can request it be made available in an alternative format for accessibility needs. Your request will vary based on the type of item and location in which it exists.
---
Alternative Formats of Materials Housed in eLearn Courses
Sinclair offers courses in eLearn, its learning management system, in multiple modalities including online, blended, online scheduled, flexpace, and aspects of face-to-face courses. These courses are designed with accessibility mind and are reviewed regularly by tool called Ally. This tool also provides course materials in alternative formats.

Alternative Formats for In-Person Course Materials
To request alternative formats for in-person course materials (those not available in eLearn), Accessibility Services is here to help!
Accessibility Services
Hours of Operation: Monday – Friday 8 a.m. to 5 p.m.
Location: Building 10, Room 424
Phone: Accessibility Services Phone: 937-512-5113
Public Videophone: 937-701-6784
Email: accessibility@sinclair.edu
Website: Sinclair Accessibility Services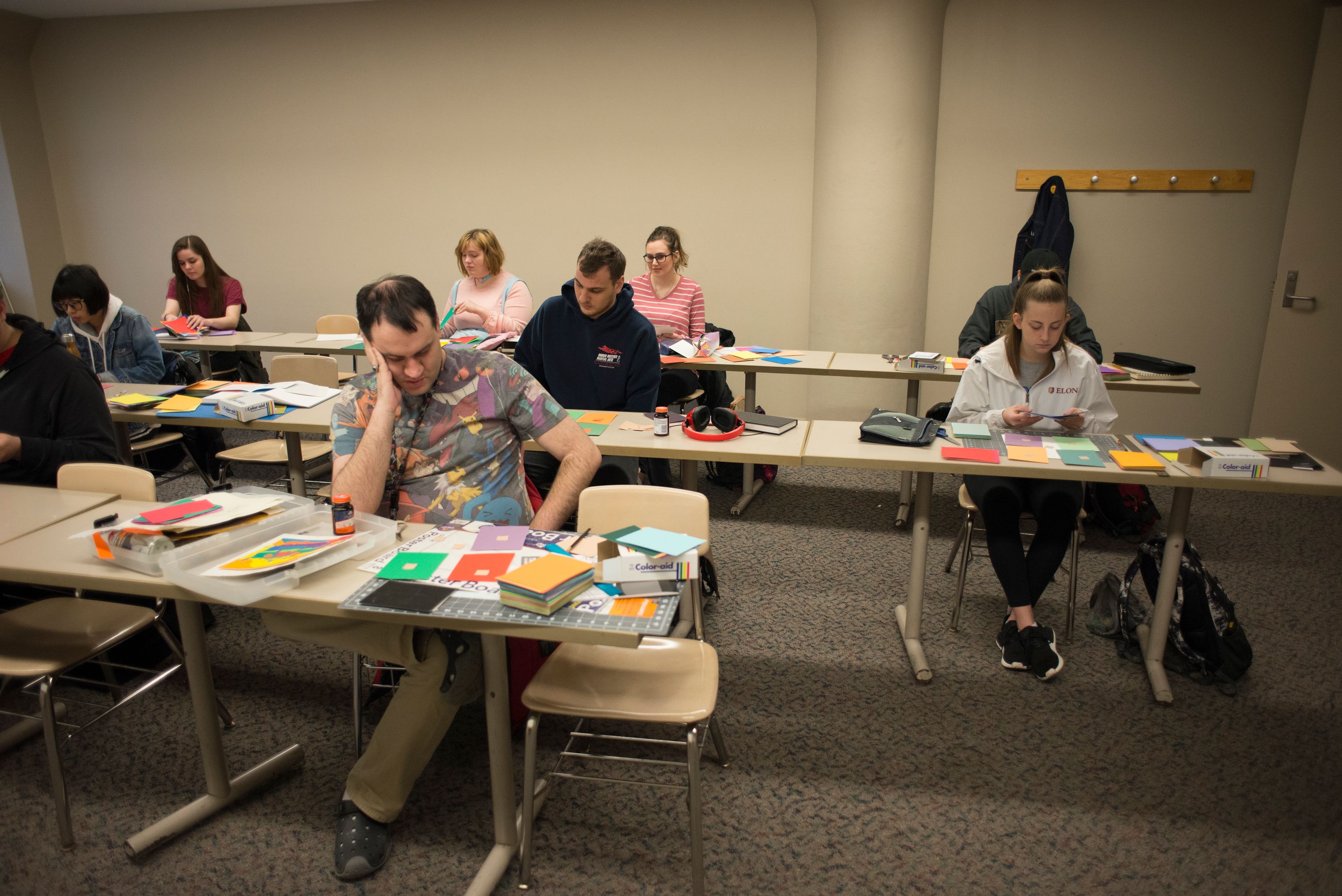 Other Non-Specified Alternative Formats
If you are unsure of the need for alternative formats, please fill out the appropriate concern form linked from the button below.
Make sure to include the best way to contact you for providing assistance, what online content you are trying access, what accessibility barriers you are encountering, and what alternate format you are requesting. All alternate format requests will be responded to promptly and alternate accessible content will be provided in a timely manner.
---
Using Ally for Alternative Formats in eLearn
Many - but not all - course materials in eLearn shells will have alternative formats. Availability of alternative formats will be represented by the Ally icon next to an item in the course. The icon looks like the letter A with a downward facing arrow on its upper right.

Clicking on the Ally icon will provide a pop-up menu with available alternative formats. Making a choice by selecting the radio button and then clicking the Download button will provide the format.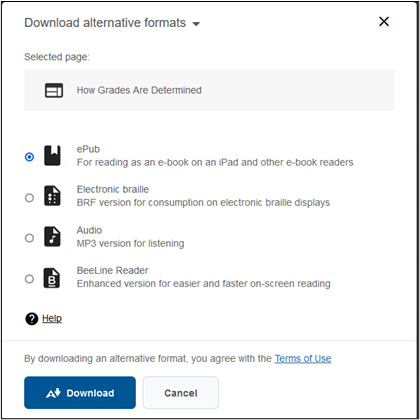 Depending on the eLearn item, you may find some or all of the following options available:
Tagged PDF with improved navigation
HTML version to adjust for mobile devices
ePub version for select eReaders or tablets
Electronic braille for use on a braille-capable display
MP3 audio file for listening
BeeLine Reader for enhanced screen reading
For more information on Ally, please consult Ally's Student Resources or Technical Support.