Services
The most common challenges that counselors address with students include:
Academic Concerns
Personal Concerns
Test Anxiety
Stress
Time Management
Relationship Concerns
Study Habits
Anger Management
Time Management
Depression/Anxiety
Concentration
Grief/Loss
Motivation
Self-Esteem Issues
Procrastination
Alcohol/Drug Concerns
Physical Abuse/Violence
Eating Disorders
Homeless/Basic Needs
---
Road to Recovery
Where: TBD
Who do we help?
Sinclair students affected by a friend's or family member's addiction or students addicted to alcohol or other substance.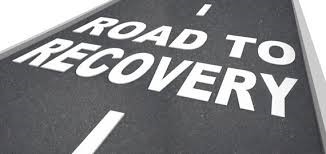 What do we provide?
Regular support, resources, education, help and guidance to find hope & develop a pathway to recovery
What to expect:
A safe and confidential environment to share feelings & experiences
Support from peers and leaders
Student speakers: assistance picking discussion topics
Questions?
Leaders of Support Group:
Brenda Smith, MS, CDCA II, Counseling Services Counselor
Gloria Kinney, MS, CRC, LPC, Counseling Services Counselor
Case Management
Free and confidential counseling to assist students with both personal and academic concerns. Counseling Services is now offering a new service, Higher Education Case Management. The purpose of the Case Manager is to provide non-clinical services to the campus community. The mission of the Case Manager is to assist students in achieving academic success and personal growth by connecting students to the resources they need. The Case Manager is knowledgeable about community resources and resources on campus. For example, if a student is struggling with child care, transportation, housing, or other needs in their lives, the Case Manager can assist the student with finding proper resources. If you feel like it could be helpful to meet with a counselor, feel free to call our office at 937-512-3032. Counseling Services is located in Building 4 Room 331. Peruse the Higher Ed Case Management Flyer.
---
Consultation
Counselors are also available for consultation to help staff, faculty and students determine if a referral for counseling is needed, to answer questions and give information and to provide feedback on a given situation.
---
Referrals
Referrals to outside agencies are made if the student needs more intensive therapy, has psychiatric or psychological concerns, needs a diagnosis for treatment or needs an evaluation. Counselors will assist students in finding the right place for them to go and will work with them until that linkage has been made in the community.