Date: Tuesday, April 26, 2022
Time: 3:00 PM to 5:00 PM
Campus: Dayton
Location: Building 7, Room 7006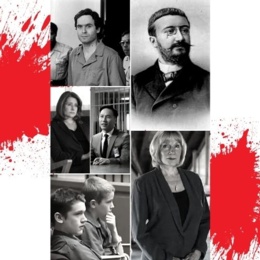 What is Forensic Psychology? Find out on Tuesday, April 26th from 3:00pm to 5:00pm in Building 7, Rooms 7006 AB&C.
Sinclair Psychology faculty speakers Mark Humbert, Ph.D. and Jaclyn Tyler, M.A. will be hosting with our special guest, Kara E. A. Marciani, Psy.D, ABPP.
Dr. Kara E.A. Marciani is the Director of Forensic Services at the Forensic Psychiatry Center for Western Ohio, and has presented and conducted workshops on the subject of interview and communication techniques, mitigation proceedings, treatment planning, and the assessment of psychiatric illness.
Join us to learn more about a topic that has fascinated us for decades and continues to be explored in popular culture.