Types of Courses
Sinclair affords students more options to succeed with 5 different course modalities.
Online
Remote
FlexPace
In Person
Blended
Most classes for Fall semester will be offered online or remote, with limited exceptions for blended and in person options*. Choose how you want to take classes that are best for your needs. Online and especially FlexPace courses offer the most flexible scheduling!
Remote courses are streamed online at designated days/times. Requires a computer or phone with a camera, microphone, and high speed internet. For example, a Zoom meeting at 2 pm on Monday, or every other Monday. The rest of the learning materials are online such as content pages, videos and other resources. The entire semester, students are not expected to attend any events on campus in person.
To read more about what to expect in online, blended, and FlexPace courses, view this Learning Modalities Infographic.
*Due to COVID-19 and developing Ohio Governor orders, Fall in-person course offerings could change unexpectedly, and be switched to a remote modality for safety reasons.
---
Get Help Paying for Classes
Fall Financial Aid might be available for you. The financial aid FAFSA guarantee processing date for Fall Semester is July 17, 2020. Find out more about how you can pay for college with financial aid and scholarships and payment help with loans and/or payment plans.
Sinclair's online scholarship system application dates for Fall Semester is June 1-30. Apply online to Scholarships.
Learn more about Types of Financial Aid and Sinclair Tuition Costs.
---
Help Options Related to COVID-19
Students please complete this Student Assistance Request Form and a Sinclair Staff Member will be reaching out to help you.
All borrowed equipment is due back ten (10) days after the completion of your testing or course(s). Please call 937-512-2661 for location drop off/pick up site information.
Build Your Success Story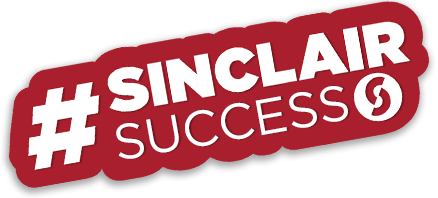 Daniel Peoples, III
Business Management Entrepreneurship, 2019
President of African American Male Initiative AAMI
Watch His Story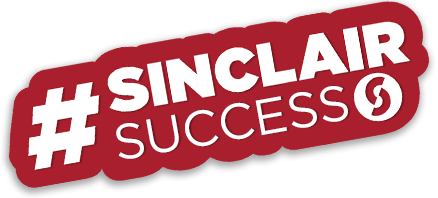 Dorian Harris
Paralegal Studies, 2019
Reinvent Yourself on a Solid Foundation
Watch His Story