Our Equity Mission
Digital Equity and Inclusion
The eLearning Division is committed to Sinclair's mission and values as they pertain to Equity for all learners. Perhaps nowhere is this more important than in online spaces.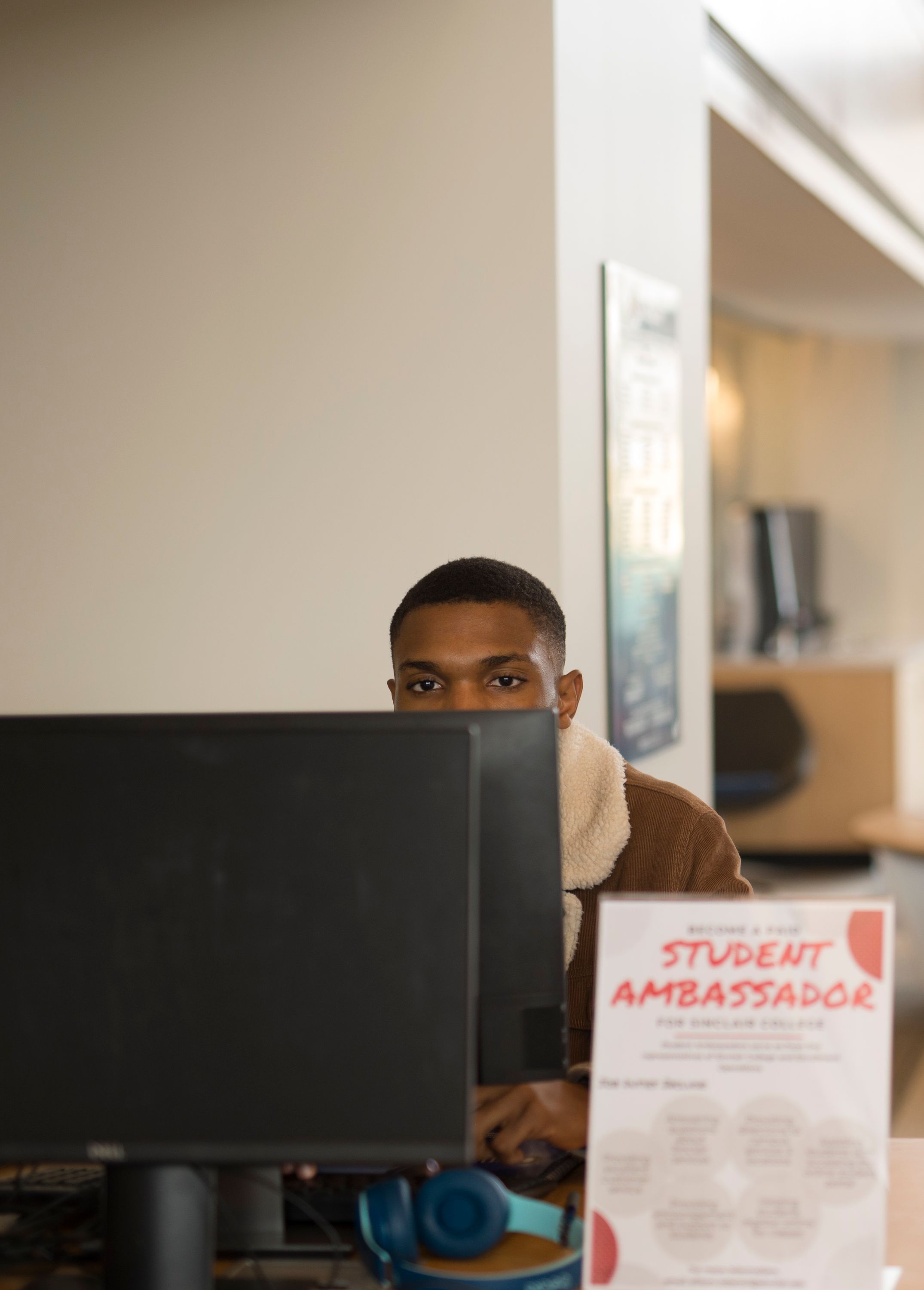 eLearning Digital Equity and Inclusion Initiative
As part of Sinclair's Diversity Mission, Vision, and Values, we're making a conscious effort to increase learning equity for all online learners in three ways:
We embody the focus mandated by the Sinclair Board of Trustees pertaining to the College's mission and strategic priority of equity in order to eliminate success and achievement gaps between groups as noted by President Johnson in his address to the community:

"Sinclair strives to deliver education that is socially just, inclusive, developmental, practical, and humane."

To help faculty address learning equity in their online courses through course design, the Digital Equity Committee (a small, largely faculty-based team), created the Sinclair Equity and Inclusion Rubric (further information below). This tool is based off the Peralta Community College Equity Initiative.

The Sinclair Equity and Inclusion Rubric became part of the Instructional Design team's course development process as a collaborative assessment tool between eLearning staff and Sinclair faculty to improve digital equity and inclusion in college courses. Newly developed and revised eLearning courses include a keen eye on equity and inclusion to better support all learners in online classrooms. Visit the links below to learn more about how the Rubric's key criteria are included into course design:
The Rubric and its related efforts are made possible by a generous $316,821 grant from the ECMC Foundation.
---
Sinclair Equity & Inclusion Rubric
The Rubric is a collaborative assessment tool to help faculty and instructional designers identify and meet standards of equity, diversity, and inclusion during new course development or redesign processes.
Criteria Addressed by the Rubric
Human Bias: promoting student engagement and interaction by working to reduce biases (unconscious, human interaction, etc.).
Content Meaning: diminishing the influence of the dominant culture and encouraging more diverse perspectives.
Connection and Belonging: cultivating an environment of active interest in student success and participation for deeper learning.
The current rubric (v. 1.0) has been integrated into the course design process through the addition of statements promoting a welcoming environment and inclusivity along with those acknowledging inherent bias into the eLearning Master Template and Course Review process. The Division will review and update the rubric as appropriate.
If you are interested in getting involved with our the Division's Digital Equity and Inclusion mission, please contact Tiffany Gibson.