Instructional Design
The Instructional Design Department partners with Sinclair faculty to design and develop highly effective, multi-modality, technology-enabled eCourses to promote student success at Sinclair and supports faculty through high-quality online trainings.
Contact Information:
Building 7, Second Floor
Monday - Friday, 8:00 a.m. - 5:00 p.m.
Melissa Hart, Manager
E: melissa.hart@sinclair.edu
---
Services
The Instructional Design department offers a range of services to meet your needs including:
Collaborate with faculty on instructional design and content development for Sinclair's approved course modalities (online, blended, online with scheduled meeting times, FlexPace) and proficiency exams
Research and communicate current trends in online learning, quality assurance standards, accreditation requirements, and accessibility regulations
Design the eLearning templates for eLearning courses
Support course maintenance for online, blended, and FlexPace revisions and updates
Develop faculty and student training and resources for eLearn (Sinclair's learning management system)
Assist with design and content to cultivate diversity and an inclusive environment for students' success
Test, implement, and communicate the most up-to-date changes to eLearn
Sinclair is a proud member of Quality Matters (QM) and uses its principles of course design to guide course development projects.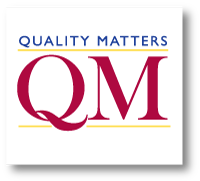 Unsure of how we can help? Check out eLearnHelps to find the right answer or solution!