How to Apply to College Credit Plus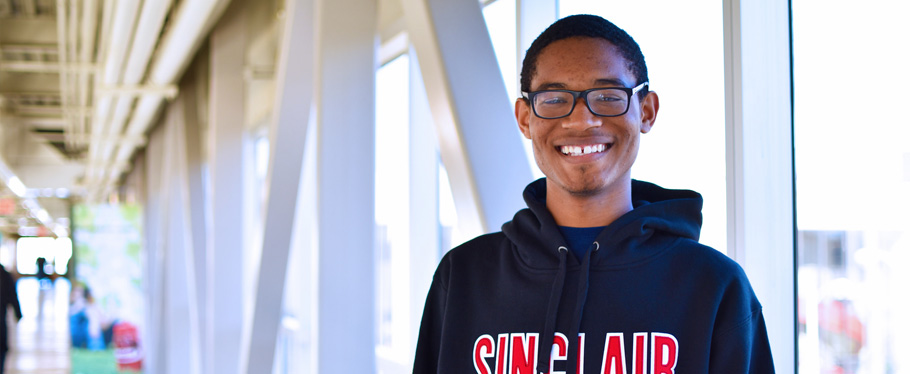 Steps to Get Started
For public school students the Sinclair CCP admissions process is as follows:
1
Attend
2
Meet
3

Submit
4
Receive
Download the Steps to Get Started
Download the General Course Pathways
Program Eligibility
**IMPORTANT NEW INFORMATION FOR 2019-2020 SCHOOL YEAR**
There have been several significant changes to the CCP Rules and Regulations in the past year. Please see 5 Things You Should Know About CCP for information on some of these changes.

Homeschool & Non-Public students have a new resource for the State Funding Application. Access the Manual for College Credit Plus Funding Application to assist with applying for CCP tuition funding.

The CCP program is for Ohio Residents. Ohio residents who intend to participate in CCP must file a Letter of Intent with their local school district/or the State of Ohio Higher Education each year.

Students who are not Ohio Residents are not eligible for the CCP Program. Though non-Ohio Residents cannot participate or receive funding, they may be able to enroll in college courses at the applicable non-resident or international tuition rate. Contact the CCP Office for details.

Students who are eligible for the CCP Program are funded for a specific number of credit hours as determined by a state-provided formula. The families of students who register for additional credit hours are responsible for tuition and fees incurred by students who exceed the approved number of credit hours.

Students with a documented disability or are on an IEP and would like to see if you qualify for testing accommodations, please contact Accessibility Services.
Academic Eligibility
CCP students are required to score College-ready in at least one subject area on an approved assessment in order to participate.*
English & Social Sciences
WritePlacer ≥ 5
ACT score of ≥ 18 in English
SAT score of ≥ 480 in English
Math & Science
ALEKS ≥ 46
ACT score of ≥ 22 in Math
SAT score of ≥ 530 in Math
*Students who have Assessment scores below college-ready, but within a specific Standard Error of Measure (SEM), may qualify using high school GPA or high school recommendation. See your CCP Coordinator or the State of Ohio Higher Education website www.ohiohighered.org for more information.