What Do Candy and Biology Have in Common?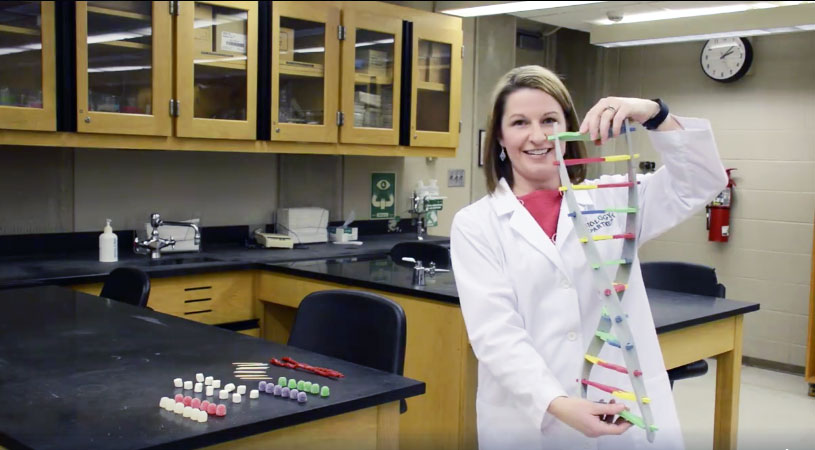 For Sinclair, the answer is Professor Sarah Finch, whose weekly video series Biology's Not Scary on Sinclair's Facebook page has become very popular, as she makes science accessible by illustrating important concepts such as DNA and diffusion with M&M's and gumdrops.
Sinclair has recently introduced several video series on Facebook featuring some of our outstanding professors. The professors' passion for their subjects and entertaining delivery are bringing thousands of viewers to Sinclair's social media channels. Discover what you didn't know about exothermic reactions or the Octet Rule on Science with Mike hosted by chemistry professor Mike Canestaro. Find tips for a stronger password on Strengthen Your Cyber Defense with CIS professors Eric Renegar and Kyle Jones, and learn what to look for when buying a used car on Automotive Mondays with Automotive Technology professors Justin Morgan and Troy Singleton.
In addition, Facebook has become a "go-to" spot for students and the community to learn more about Sinclair's library resources, view special series such as the recent Black History Moments and get to know our faculty, staff and students with regular profiles. Visit us today!